"Italian Cuisine" Photography in Tuscany and Umbria
22.08.2020 - 29.08.2020 Tuscany |

René Van Bakel photography, culture 2999 EUR
Pleasantly learn how to visualize Photo Stories that stand out from the crowd with multiple award winning photographer and book author René van Bakel. You will learn what is needed to tell a story using your camera. Via the subject of Italian Cuisine we will try to capture the soul of these famous Italian regions, as their culinary art not only consists of delicious food and wine, but also reflects the culture, the roots and the warmth of its people. Join us for this photography and gourmet experience in Italy!
Does this sound familiar? You are passionately taking photos and proudly share these with your friends and family or on your social media channels, but although nice to look at, somehow they don't seem to get much attention. In this case, most people will be looking at what "the others" are doing to try and copy their success. A very natural reaction but, is this strategy going to be helpful to get that great response or to reach that big audience you are hoping for? The answer will probably be no, because copying what the crowd is doing will make make it hard to stand out from it. Don't worry, you're not alone, and yes, you can bypass spending days, weeks, or even months of looking at successful examples out on the net. Join René and in just one week you will get access to knowledge he gathered painstakingly in more than 20 years. And why not have some fun at the same time as you will be able to practice your new found skills extensively in the inspiring surroundings of central Italy. René will be there with you, gladly showing you how. The main subject for this workshop, ITALIAN CUISINE, provides for plenty of stories to tell.
This workshop gives you the possibility to share your love for photography with like minded people. Our workshop location Villa Casafredda, is situated amidst the rolling hills of Tuscany, close (3 km) to Arezzo not far from the Umbrian border. Both Tuscany and Umbria are renowned for their beautiful country side and their fill of historic places, art and culture. the virtual center of this Illustrious territory is Lake Trasimeno. Though officially situated entirely in Umbria, the lake is frequented by both Tuscans and Umbrians. Cities like Assisi, Perugia and Orvieto (Umbria) as well as Cortona, Siena, and Montepulciano (Tuscany) are all within reach. Inspiring surroundings for a special tour under the passionate guidance of René van Bakel.
In this course you will get a brief rehearsal/explanation of the basics of an image composition, how to achieve a correct exposure (shutter speed, aperture and ISO adjustment), exposure angle (focal length, wide-angle, telephoto, zoom), focus and sharpness. After this basic introduction, we take a short coffee break and then we come to the actual theme of this workshop, the Visual Storytelling. Here, René will explain to you the components of a complete visual narrative, show how to differentiate between the different types of storytelling, and how and with what kind of "tools" you can make a story even stronger. You will learn how to tell a story with your camera. We will first try to "write" little stories with our camera before arriving at our theme of the week "Italian Cuisine", comprising culinary art, indulgence and the pleasures of life. We will discover the origin of the ingredients and witness their preparation. The local scenery and architecture will also be included and then, finally, we have to taste it too.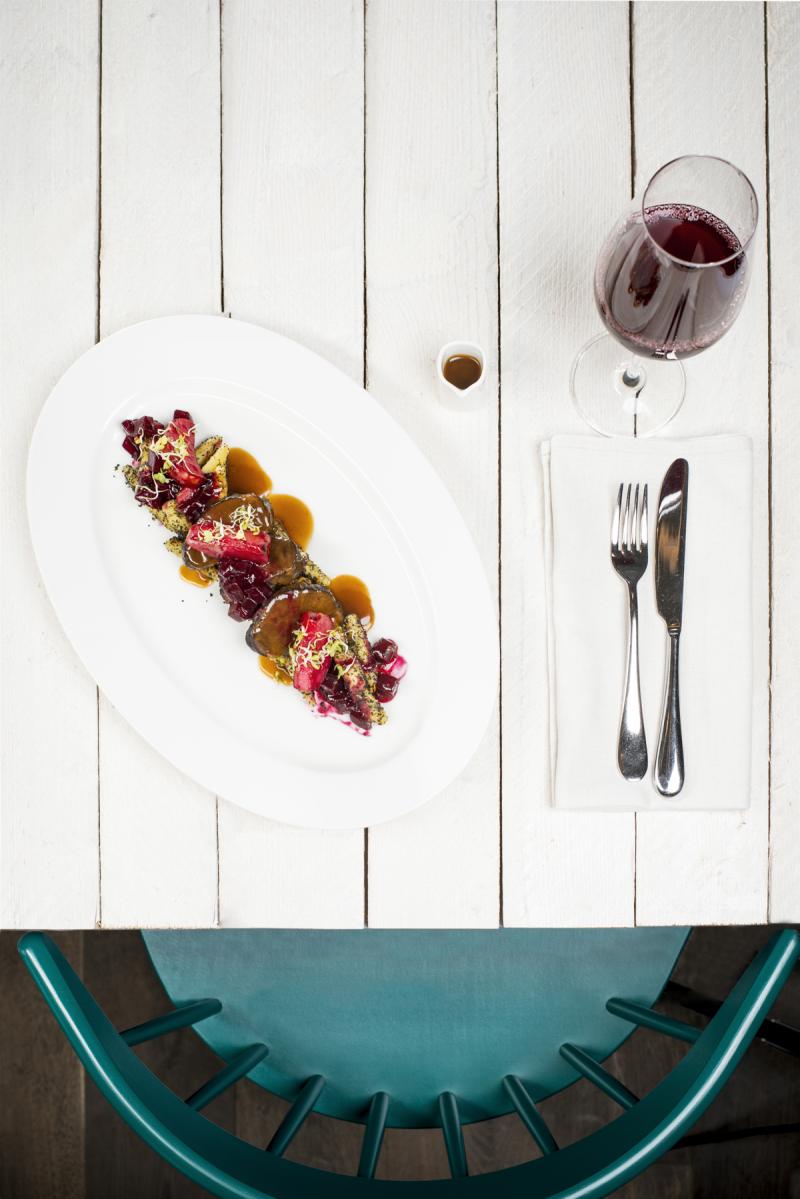 René Van Bakel