Wood sculpture course
07.10.2020 - 11.10.2020 Cerdeira |

Kerstin Thomas sculpture, arts & crafts, wood carving 390 EUR
Wood is a warm material, pleasant to work with, it's alive and a direct connection to nature. As a raw material it is a challenge with a need for special attention in the whole process from drying to finishing. Working with wood is a continues dialogue with the material, respecting it's unique caracteristics to achieve the result we wish. In order to her vision of resource sustainability, Kerstin prefers to work with wood from fallen trees or left overs from the sawmill. In this course you can learn to handle hand tools like bundle and chisels to make your sculpture. We also introduce you to the work with chain saw and powertools, we propose a diversity in carving tecniques to give form to your final work. Each participant will design, with our support, their own project, plan and choose raw material and the appropriate tool at each step of the process. If you have your own project in mind, please contact us in advance so we can better support your plans.
"Wood is a noble material, it's alive - when we work with it we need to have this in mind doing something meaningfull, add history (…)"
Kerstin Thomas works as professional wood sculpture since 1990 in her studio in Cerdeira. This life experience has been the main inspiration for her work - due to the integration in nature with it's visual richness, due to the silence that allows te reflect constantly about our world and society, and, of course, due to the history of the place and it's inhabitants.
In her approach, figurative or abstract, she explores themes that express her vision and values as human being. In her work we find always carved wood in association with old and used materials like wood or iron, objects that have his own beauty and a history to add.
You will learn to:
understand the origin of our raw material;
handle and sharpen hand tools
handle and maintain porwertools
see, feel and let us inspire by the wood
develop, plan and realize your idea;
choose and prepare the wood suitable for your project;
choose the appropriate tools
reflect aesthetic options;
various sculpture and assembling techniques;
think of surfaces, textures and finishes.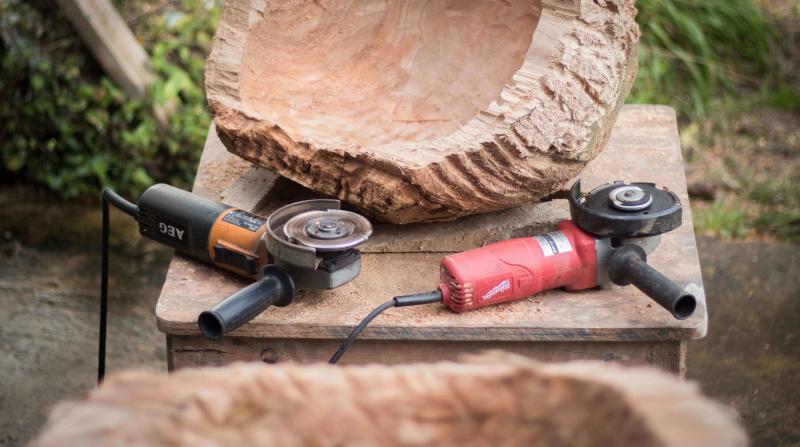 Kerstin Thomas