Photography Workshop Mallorca
09.11.2020 - 13.11.2020 Mallorca |

Björn Göttlicher photography, nature, landscape 860 EUR
The golden Autumn in Mallorca awaits you. Go on a voyage of discovery with Björn Götlicher!
What does this course build up on?
The workshop is based on the books "Fotoscout Mallorca" (published in 2020), "Fotografieren wie ein Profi" and "Fotografieren auf Mallorca", all written by Björn Göttlicher. They're about theory and practice of photography, but also about experiencing the most beautiful places and sights on the Mediterranean island. Included are landscapes, coasts, villages and even so called "lost places" that Björn discovered while researching for his books.

How is the group organised?

The theoretical part takes places at an appropriate place in the heart of the island and the practical part, taking photos of mountains, beaches and landscapes will happen on the group's own – how everyone likes it best. The participants are provided with a rented car and depending on the amount of participating people, journeys will be planned.

Do participants have to bring pictures beforehand?

Feel welcome to bring your own portfolio of your previous photographs. That can consist of a self-printed book or of pictures that belong to a certain theme (10-15 per theme) that can be viewed on a beamer or be brought in printed version. Björn Göttlicher then wants to work on your individual aim of the course after viewing and talking about your previous photos.

It's about learning to see

Photography is about broadening your horizon in terms of seeing and viewing things. That's why talking about and discussing the taken photos in depth is of such an importance. To make up a photograph and to compose is simultaneously a craft and an art. The craft-part will be taught with help of the theoretical part of the tutor.

Art is about Skill

Photography, as well as painting, is a question of skill - which is just another term for nurturing your eye and the individual act of photography. Next step is the practical part. Göttlicher encourages and supports the participants to leave their comfort zones and attempting new photographical challenges. And there is nothing better for a photography teacher, just as Bjönr Göttlicher is one, than when at the end of a course a participant says "I now see things so differently!"

The idea of "Fine Art Photography"

The idea is, to here have an inkjet printer (format DinA3+), that allows us to print small contact sheets as well as a big print for every participant. Included in the pricing for the workshop is 1 DinA3+ print in colour or BW for everyone that you can either take with you (rolled up) or let it be delivered to your home.
Remark of the tutor: Should there not be an DinA3+ inkjet printer on the island (due to reasons the tutor does not have influence on beforehand) there is the possibility to switch over to an extern photo lab.

Target Group

This course speaks to beginners that want to take the next step into photography, as well as advanced photographers. You already know the bases of photography, but we will still spend the days covering the theoretical and practical part of the photographical language and approach. Apart from photography material and your laptop, you should take good shoes appropriate for hiking or walks, as well as warm and weather-proof clothing – even on Mediterranean islands it can get quite chilly in November.

Course hours

The course hours as well as the excursion destinations will be discussed and set with the tutor, for they will be adjusted to the lightening and weather conditions.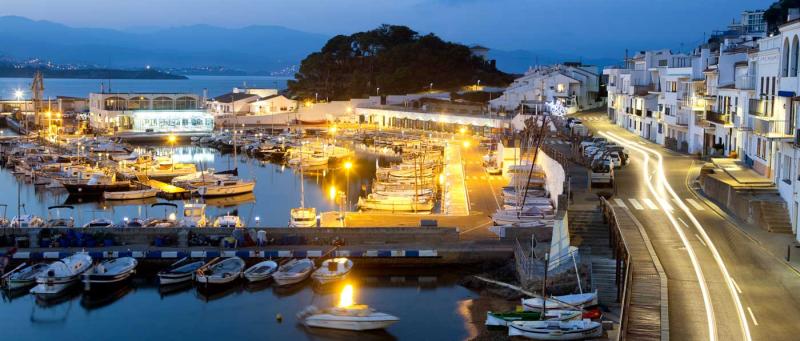 Björn Göttlicher