Loosening up with Watercolours
28.04.2021 - 05.05.2021 South West France |

Kaye Parmenter painting, watercolour 850 GBP
We are so looking forward to welcoming fabulous watercolour artist and tutor Kaye Parmenter to La Salle for her first visit in Spring 2021. Your painting tuition with Kaye will be complemented and inspired by the beautiful nearby towns and gardens which are bursting into bloom. Gardens and wildflowers, in particular orchids and wildlife are fabulous at this time of year in our region of France and we will be visiting the spectacular medieval village of Montaut les Crenaux, for a very special flower market. Wine tasting and a chateau tour will also be included at Chateau Monluc. On our final evening, we wine and dine 'al fresco' at the atmospheric restaurant, 'Chez Vous' in the old market square of St Puy.
I am an artist based in the heart of the Somerset Levels and have 18 years experience with my much loved medium, watercolour. I am self taught and a professional member of the Society of All Artists. I really enjoy busy days, juggling working in the studio, supplying galleries and exhibitions and also holding both my own workshops in Somerton, together with traveling further afield to art groups and clubs.
The most common comment I receive from my students, keen to develop their own watercolour techniques, is that "I would love to loosen up with my watercolours but, when I try, I end up with a mess". I can help you with this. There seems at times to be a huge number of ways that watercolour pigment can be applied to paper and this can lead to confusion and frustration. During the week I hope to approach a variety of subjects with different methods, all with the aim of helping you relax and enjoy this lovely yet challenging medium. I will give lots of demonstrations, alternating and exploring techniques. I will be with you to give help and guidance.
Being resident for the week in the most beautiful of surroundings, we will draw inspiration from around us and have a fun and varied week enjoying and exploring watercolour.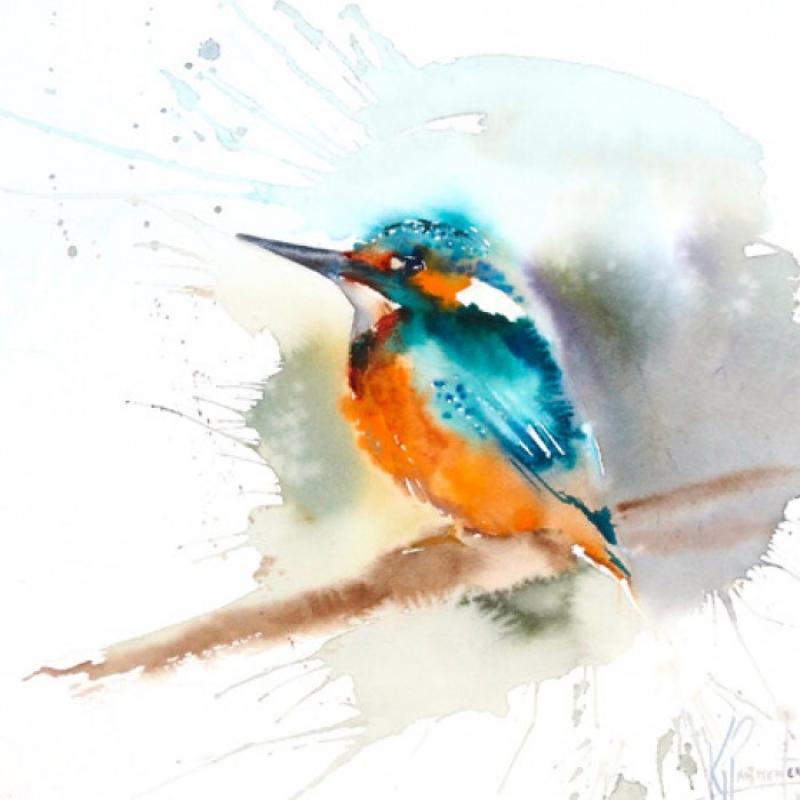 Kaye Parmenter