Urban Sketching in Bavaria & Salzburg
09.05.2021 - 15.05.2021 Bad Reichenhall |

Ian Fennelly painting, sketching, urban, watercolour, drawing, nature, landscape 1399 EUR
Explore beautiful Bavaria and Austria with pen and watercolour! Professional urban sketcher Ian Fennelly will show you techniques and methods that help you to create your own lively and atmospheric sketches. Learn to find your individual style and fill your sketchbook step by step. Inspired by the charm of the picturesque Bavarian (and Austrian!) scenery you will be able to capture your favourite travel memories with brush and pen.
When you close your eyes and imagine this: crystal clear lakes, wildly rushing mountain streams, saturated alpine pastures and majestic mountain peaks… Well. Then you are basically imagining Bad Reichenhall. Not only is the nature part stunningly picturesque – the urban part is as well! Rich in culture, dotted with countless wells and parks, beautifully constructed pedestrian areas… and a stunning old salt mine as a highlight as well. Doesn't that sound like a place just asking to be sketched?
In addition to beautiful Bad Reichenhall you will also visit Salzburg, one of the most beautiful towns in Austria. Two countries in one holiday, and both will provide you with breathtakingly beautiful motifs for you own artworks.
Ian will teach you about the composition and the structure of the sketch, how to recognise clear perspective and how to train your eye to see what is important for your work, and reduce it to the essential elements. All of this and so much more will be taught and developed in many drawing and sketching sessions together. The course aims to deepen your skills in sketching, drawing and watercolouring, to exchange views, to capture atmospheric scenery of Bavaria, and to have fun.
Learning goals:
train the eye to see shapes, value and color in outdoor scenes
become comfortable sketching in public
learn to draw standing up
become an urban sketcher and start reaping the benefits of seeing the world in a new way
All teaching sessions and demonstrations will take place in Bad Reichenhall or Salzburg. Ian will choose the most suitable and inspiring subjects to draw. Each session will cater for varying standards of ability and confidence, and you will be stimulated throughout the workshops by stories and little demo sketches to make the experience more rewarding and stimulating.
Accommodation:
You will find hospitality in the beautifully built hotel "Wyndham Grand Bad Reichenhall Axelmannstein". Providing you with a breathtaking view of the Alps and at the same time, an ideal location near the pedestrian zone - plein air sketching made easily accessible. The spacious rooms have a comfortable and rustic charm, which includes facilities like bath or shower, toilet, TV and free Wi-Fi - also there is access to the hotel's own indoor pool. A hotel parking lot is also available, if needed.
A traditional Bavarian breakfast buffet can be enjoyed every morning.
For more photos see: https://www.wyndhamhotels.com/de-de/wyndham-grand/bad-reichenhall-germany/wyndham-grand-bad-reichenhall-axelmannstien/overview (you can adjust the language in the upper right corner)
Target group: (all levels) This course is meant to be for beginners as well as for advanced learners.
Number of participants: 6-12
Where do we sketch/draw?
We will draw and sketch mainly outside en plein air, so you should not mind walking longer distances on foot. Nevertheless, if the weather is bad we usually have access to the studio inside, where we can draw and sketch, too.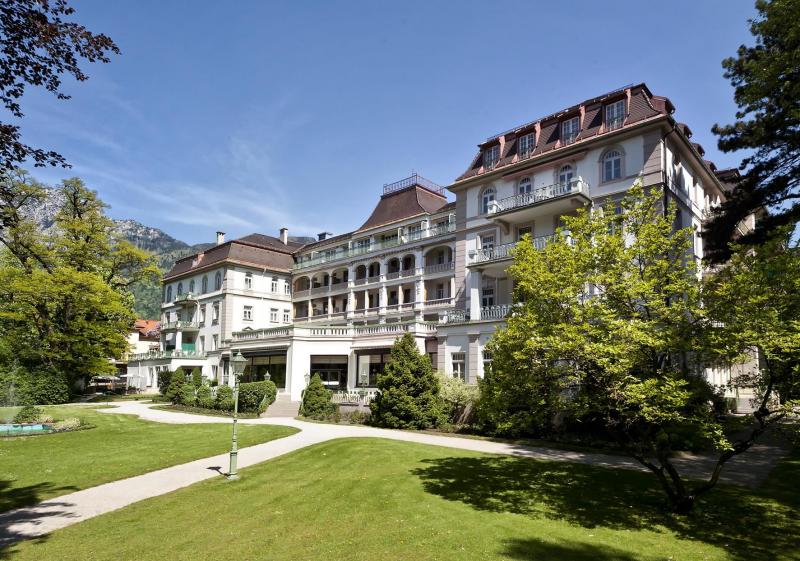 Wyndham Grand Bad Reichenhall