Portraiture & Nude Studies
23.07.2022 - 30.07.2022 Thy District |

Brigitte Guhle basics, drawing, painting, plein air, portrait, sketching 1170 EUR
Enjoy the feeling of plein air drawing in the Danish Thy District with our experienced tutor Brigitte Guhle. We will mainly focus on portraiture and nude studies in different drawing techniques.
This portaiture and nude studies drawing course aims at local and foreign artists and art lovers. Beginners will enjoy the relaxed atmosphere of the course and will be guided step by step with the help of Brigitte Guhle. Advanced learners can try new techniques and materials. We will do our nude studies with Danish models at the beach of Skibstedtfjord. If the wind is to cold we could also draw and sketch in the studio.
Target group: This course is meant to be for beginners as well as for advanced learners.
Where do we paint/sketch/draw? We will draw and sketch mainly outside en plein air. Nevertheless, if the weather is bad we usually have access to a room inside the hotel, where we can draw and sketch, too.


Accommodation:

The picturesque Yard 'Skibstedgaard was build in 1650 and is still today a real yard with cattle, chickens, geese and dogs. It is located directly at Limfjord and surrounded by untouched nature with various windmills and tumuli that can be dated back to the Bronze Age.
In 1085, the big fleet of Cnut the Great was brought to ankor here, before it left to Great Britain for its campaign of conquest. The old stables of the yard have been converted and restored, so that the yard can now host four big appartments - each stretching over two floors with an ensuite south-directed terrace. The appartments have generous rooms and are equipped in a classy and comfy style. They consist of three rooms, one kitchen and one bathroom.
It will just take you a few steps to get to the beach. All rooms do have a beautiful panoramic view over the area of Skibsted Fjord and Nissum Bay. Every appartment has a satellite-TV and free Wifi. http://andersen-erichsen.dk/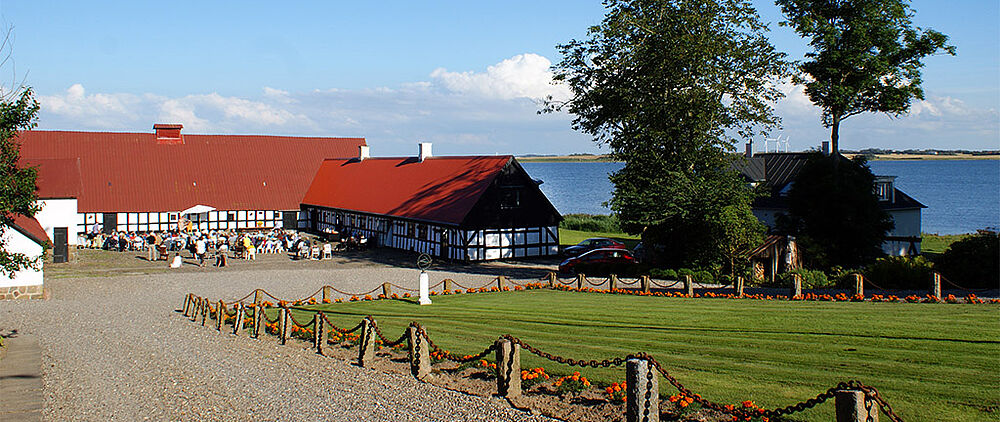 Photo: Hotel Skibstedgaard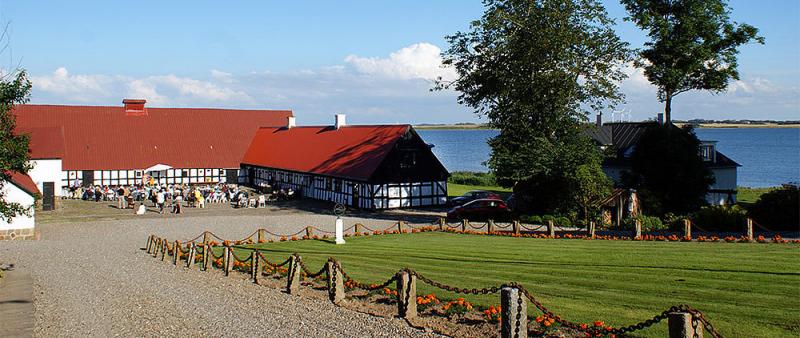 Gutshof Skibstedgaard