Sea, Waves, Vastness
17.07.2022 - 23.07.2022 Prerow (Baltic Sea) |

Elena Romanzin painting, landscape, oil, acrylics, plein air, seascapes, sketching, drawing, life, nature 999 EUR
Moods of the sea, foam of the sea, surge of the sea: in this course you will learn how to create a seascape painting step by step.
The sea, the surge and the waves breaking in the sand have the power to create indescribable moods, everything from wild excitement to mild and soothing tranquillity. Often, it is the weather that makes the difference. The focus is on the sea, the waves and the vastness of the landscapes. It is up to you whether you want to work on "easy" or complex motifs, but in any case you will work on the typical colours, reflexions and lightening and your canvas will be filled with marine moods.
An essential component of this course will be the understanding and the practice of composition, colour mixing and perspective. You will be taught how to apply and how to decide which colours to use to achieve the typical water transparency or the "spray" of the water when waves are crashing on the shore.
You will learn how to paint the sea as realistic as possible, for which you will study the special lightening and colours of the water (from turquoise to deep blue to green), how it moves and how it breaks on the shore. For this, Elena will demonstrate a few things and you will practice yourself to internalise the techniques of acrylic painting and how to work with a reduced colour palette. After that, you will work on your own Seascape Painting step by step, always accompanied by Elena's help and tips to achieve the moods and colour effects you aim for.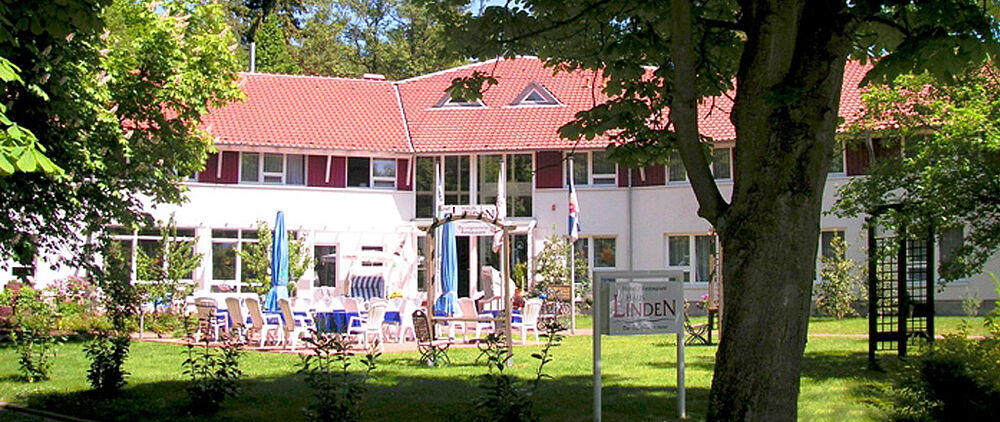 Photo: Hotel Haus Linden