Travel memories in acrylics
24.07.2022 - 30.07.2022 Prerow (Baltic Sea) |

Elena Romanzin painting, acrylics 1149 EUR
Collect your travel memories in a visual wall diary that will remind you of the wonderful time in Prerow for a long time. In this course you will learn to capture your impressions in acrylic on canvas.
A vacation on the Baltic Sea: not only beautiful landscapes and sunsets, but also typical beach chairs, breakwaters, sand dunes, seagulls, lighthouses and jetties.
When we come home after a vacation, we always bring back many wonderful memories and photos. But the photos usually only stay on the mobile phone and are quickly forgotten.
However, our holiday impressions can be great painting themes from which we can create a whole series of small-format paintings. We will create a visual diary about our painting holiday that will remind us of the wonderful time in Prerow for a long time.
Elena will clarify all questions about the course topic:
how do i search for subjects?
how do I use composition and colour harmony correctly?
how do I break a complex subject into simpler visual forms?
how do i create a series of images that match?
where and how will we paint?
As long as the weather allows it, we will paint mainly outdoors during the week, looking for typical motifs that we associate with Prerow and the Baltic Sea. You only paint in one canvas size, a small square format. You can also paint more than one picture per day.
In the studio you have time (even in bad weather) for some theory and the opportunity to finish the work you have started outdoors. So bring your cameras or smartphones so that you can capture your painting subjects.
The canvases of the same format can be arranged at home as tiles in a vertical or horizontal line, in a square or in any other composition.
Target group: This course is aimed at beginners with some previous knowledge of drawing and acrylic painting, and advanced.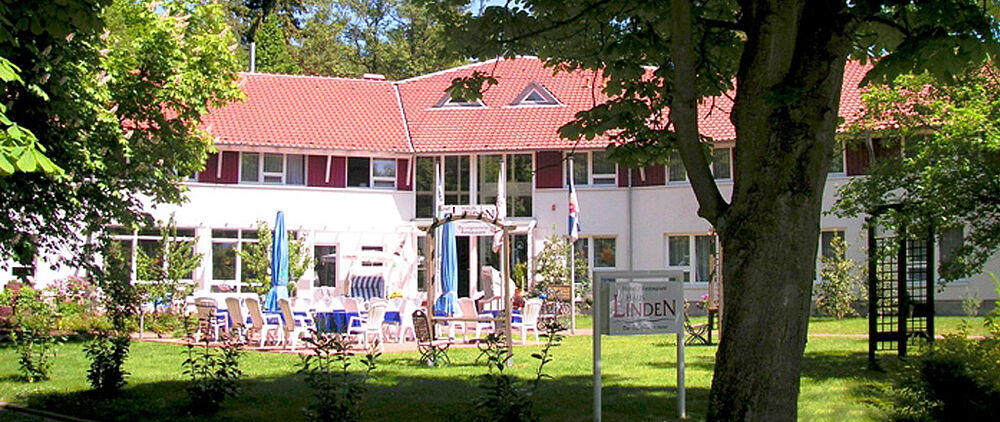 Photo: Hotel Haus Linden