Paint the Amazing Light & Colour of the Western Algarve
18.10.2022 - 25.10.2022 Algarve |

Grahame Booth painting, watercolor, watercolour, landscape 1375 GBP
Join Grahame Booth on this exciting opportunity to paint in an absolutely delightful place in the Algarve.
The Algarve is well known for it's amazing light conditions and vibrant colours from the vivid blue skies and turquoise waters to it's lush green and colourful vegetation as well as the rustic tiled and coloured traditional buildings.
The Western Algarve is more rural, rustic and peaceful than the hustle and bustle of the Central Algarve with it's sleepy harbours, quiet mountain villages and un-spoilt coastline. The holiday will be based in the traditional fishing village of Burgau where there is an abundance of painting material within walking distance of the hotel. We will also visit the coastal towns of Lagos (15 mins away) and Praia Da Luz (5 mins away) where you can paint anything from fishing harbours, old forts, traditional Portuguese tiled buildings, churches and town squares to multi-coloured fishing boats with palm trees, beaches and The Algarve Coast. There are plenty of traditional Portuguese villages nearby as well as Cape St Vincent and the west coast within reach. Grahame will illustrate and impart his skills and knowledge with clarity and humour. He will do this through demonstrations and giving plenty of tips and techniques. His approachable style of teaching will enable you to get the most out of your paintings as he will assist you. He will give you the enthusiasm to develop your own style utilising the lessons so expertly taught and will tailor any one-to-one tuition to each individuals needs.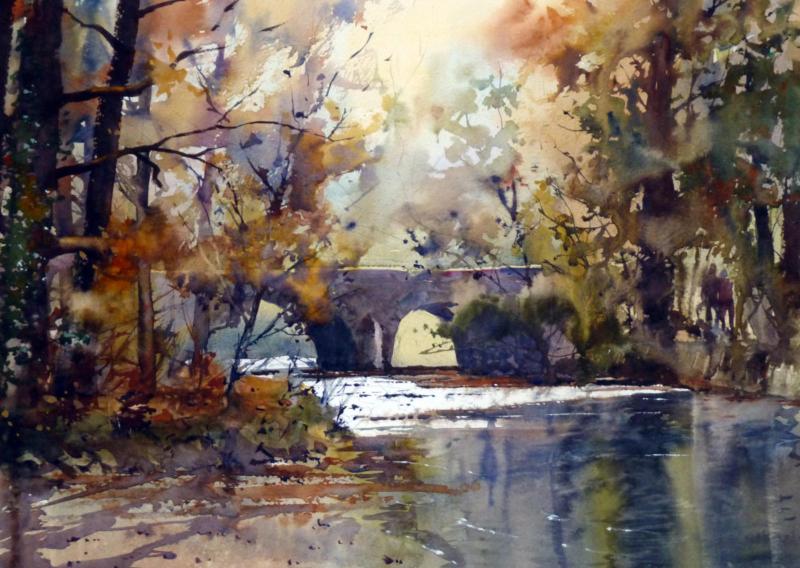 Grahame Booth