Alla prima inside and out
26.09.2023 - 03.10.2023 South West France |

Alex Kelly oil, painting, plein air 995 GBP
Learn to paint from life in the 'Alla prima' manner, studio and 'plein air' including landscapes, floral, figurative and still life. Alex Kelly will be working from life, in this exciting painting week. Suitable for all levels, from beginners to experienced artists and taking inspiration from all there is to offer in our beautiful region of Gascony. Alex's expert tuition and guidance, fabulous excursions, and wonderful food and wine combine to make for an unbeatable experience. Alex will be sharing the passion and inspiration he finds in all kinds of subjects from flowers to landscape and still life. He feels that creating work starts with developing a sensitivity to the beauty present. Beauty means whatever moves, inspires, intrigues or is simply interesting enough to want to study more deeply. Most often it is the quality of light which inspire.
LOCATION
La Salle is a beautiful country house in Gascony, a quiet corner of South West France. Known as the Tuscany of France for it's winding roads, undulating landscape and hilltop villages, it is a perfect location for an inspiring week of painting, visiting, wining and dining with time for relaxation in the sun trap by the pool or just to read and recharge your batteries. The guest artists are professional artists with many years of teaching experience. Groups are small 4 - 10 guests meaning lots of individual tuition which is tailored to the individual. All levels from complete beginners to more experienced artists welcome.

ACCOMMODATION

Accommodation at La Salle, offers 5 double or twin en suite rooms, all individually and tastefully furnished. The house is spacious and light and retains many of its original features such as the magnificent oak front door, walnut stairs, stone fireplaces, oak beams and limestone walls which combine gently with modern facilities and french country charm. In spring and autumn, double glazing and log fires keep the house cosy and in hot weather, fans and shutters keep the house cool. The large pool, surrounding shaded areas and covered terrace ensure there is plenty of outdoor space to relax in comfortably. The south facing covered terrace is a quiet place to relax with a book or newspaper for those who prefer to sit quietly or to sketch in the shade.

A trip to a local farmers market in one of the nearby towns such as Lectoure with it's panoramic vistas, or Condom with it's beautiful Place Saint Pierre and Cathedral which is open to the public will be included in your visit. There are lots of pretty corners to explore, some lovely views to paint and quiet places to sit in the gardens. Nature lovers, will love to see the Hummingbird Hawk Moths by the terrace, a variety of butterflies and other insects, attracted by the swathes of Lavender by the pool.
FOOD

Meals will be served either indoors in the dining area or on the shady terrace, weather permitting. The food will be freshly prepared and homemade using seasonal, local organic (when possible) produce, and will include many well known regional and Mediterranean favourites (special diets catered for on request).

An evening out to 'Chez Vous', the very popular Café Restaurant in St Puy. There is a lively and friendly ambiance here, often jazz music or piano player in the summer months and this is the venue for the fabulous Tango Festival in June.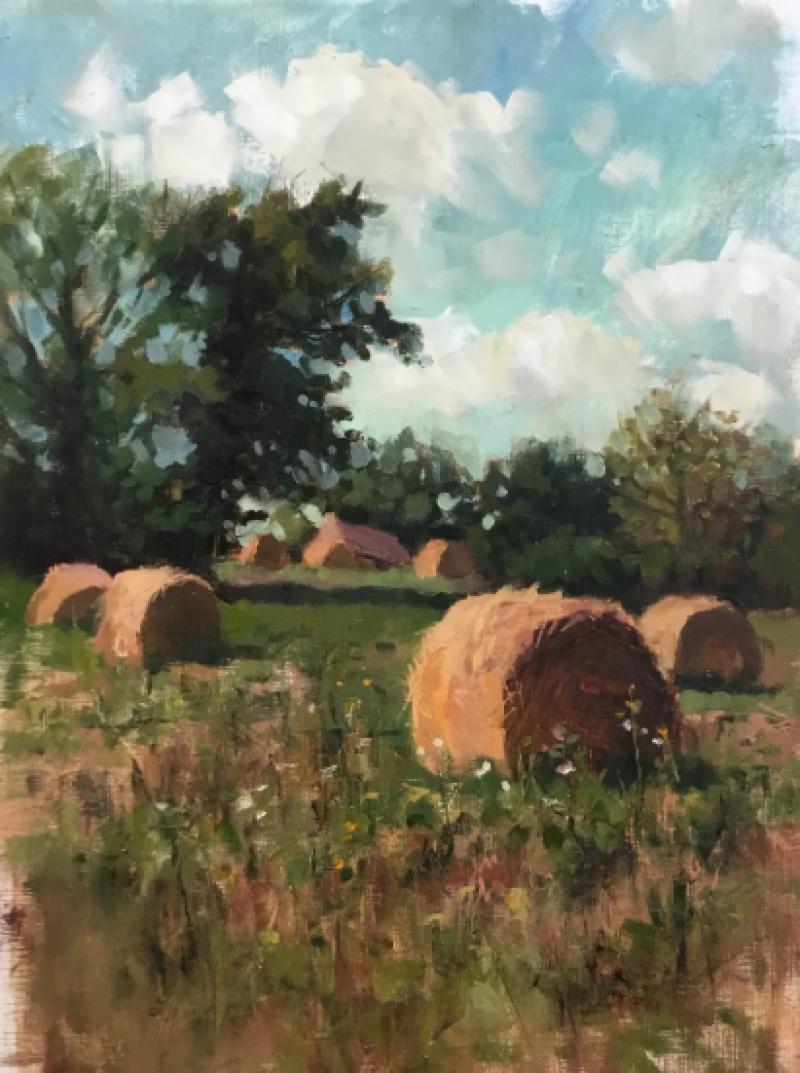 Alex Kelly