Beyond Technique: Finding Individual Expression
24.09.2023 - 30.09.2023 Sun, 18:30 - 22:00 Mon, 10:00 - 16:00 Tue, 10:00 - 16:00 Wed, 10:00 - 16:00 Thu, 10:00 - 16:00 Fri, 10:00 - 16:00 Hattingen |

Frank Eber oil, landscape, painting 1699 EUR
American Oil Painter Frank Eber will teach you everything you need to know about creating atmosphere and light in a painting - but in this workshop, you will go beyond technique. At the end of this course, you will know how to find your individual expression and how to put it on canvas.
Have you ever heard of the 20th Century California Barbizon movement? It is all about intimate works, painted with a limited palette - it is softly expressive and suggestive rather than detailed. In this workshop, Frank Eber will teach you how to apply this to your paintings.
He will make you focus on emotional responses to nature, and encourages the individual artist's expression while balancing the forces at play in the creation of a painting.
Topics will include design and composition, color and lighting, positives and negatives, simplification of shape, and atmospheric effects. The techniques you will learn in Frank's workshop transcend the oil color medium.
A painter's painter, Frank Eber works in a direct, loose style influenced by the Old World masters. Typical in his art are color mixes and light that evoke nostalgia while remaining absolutely in the present. His oil color workshops reach beyond technique, encouraging individual expression and observing the elusive balance of forces that create beauty in painting.
Target group: All levels are welcome but students should have an understanding of the oil color medium and of simple one-point perspective.
Number of participants: 6-12
Where do we paint? Mainly in the studio. Plein air painting is optional but Frank Eber would like to have one or two half days, i.e. mornings or afternoons (weather permitting), and do a demo outdoors. Students are not expected to paint outside unless they want to.
How to get to Hattingen? Nearest airports are Dortmund (DTM) or Düsseldorf (DUS) -Train station: Hattingen Ruhr Mitte.
About Hattingen: Hattingen is one of the smaller towns in the south of the Ruhr Valley. Particularly its picturesque ancient town center knows to welcome you with a beautiful historical atmosphere. Many little winding alleys and more than 150 refurbished timbered houses tell stories of former times – and Hattingen has a lot to tell you, for it is over 600 years old. The gastronomy of the historic town center speaks for itself and invites you to stay and take a culinary break with many delicious offers. Despite the Ruhr Valley being known for its blade metallurgical industry, for iron and steel, for coal and mines – there are some beautiful idyllic green areas, perfect for relaxation. Right behind Hattingen, there is an era called "Elfringhauser Schweiz", known for its blissful hiking trails and marvelous landscapes. Painters and photographers are provided with a great deal of inspiration for their work in the Ruhr Valley.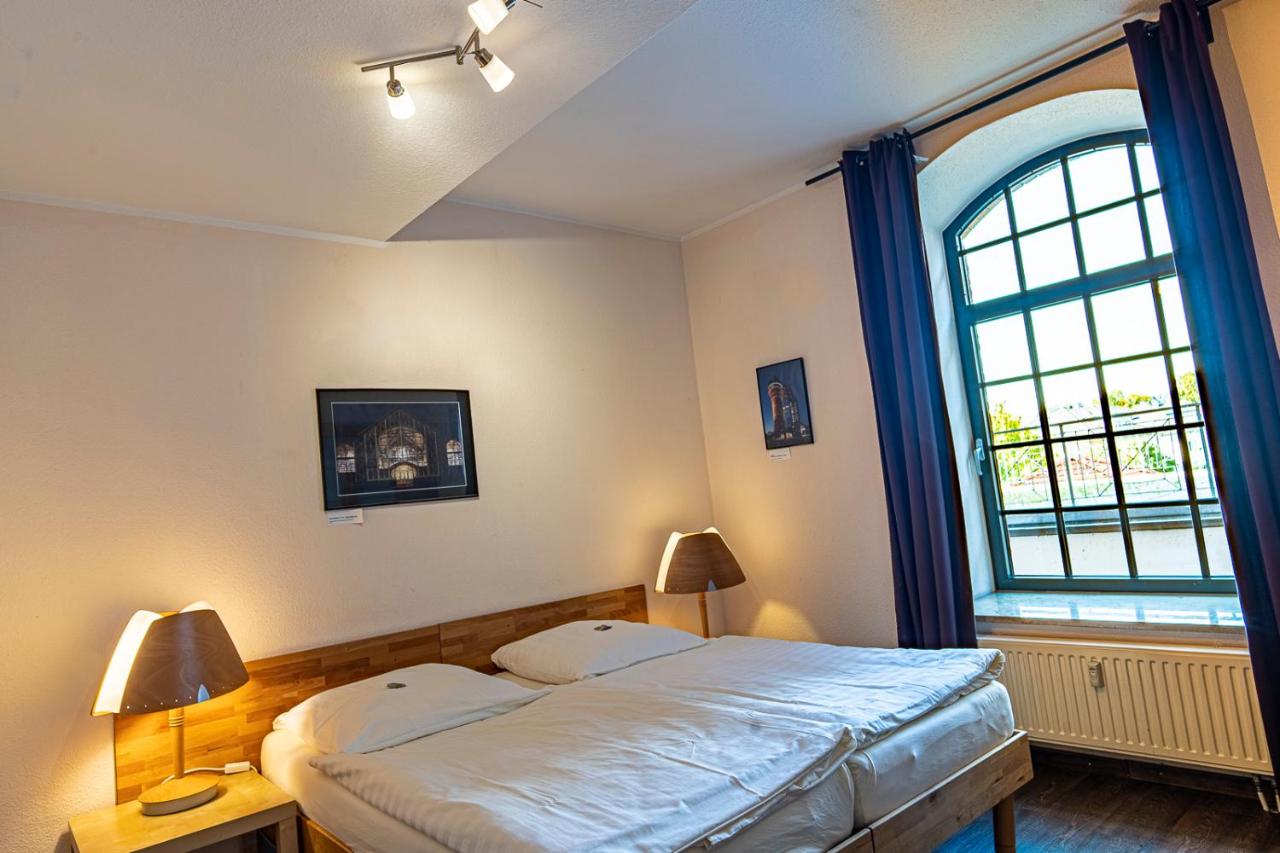 Photo: Hotel Birschelmühle Hattingen