News blog - artistravel international
4 of the Catchiest Spots for Urban Sketchers in Prague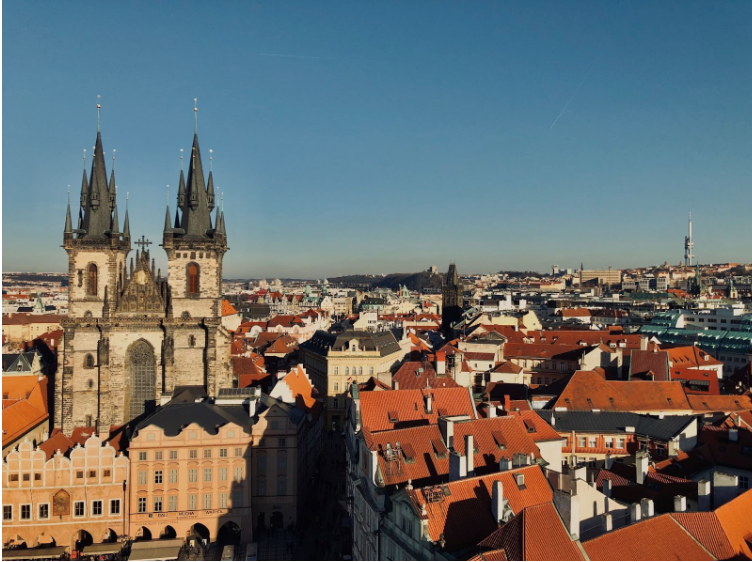 You're about to visit Prague and want to know what's best to sketch there? We got you. This article will guide you through the best this lovely city has to offer!
Prague will fascinate you with its Gothic grace and Renaissance architecture, its many world-class museums and baroque style churches and bridges. Anyways: Here is our list of the catchiest spots for Urban Sketchers in Prague.
1. The Old Town Square
The Old Town Square is the perfect place to admire the wonderful architecture Prague has to offer. There also is the famous Astronomical Clock which practically asks for being sketched. If you want to capture something more "lively", then you'll probably want to sketch the various street performers or musicians as well!
2. The Charles Bridge
The Charles Bridge was built in the 14th Century and is not only beautiful in appearance, with all the buildings it's surrounded by, but also incredibly enjoyable and memorable to walk across. Why not hold on to that memory with the help of a sketch? Maybe you will also be able to capture a few swans.
3. Street Sculptures
Prague has lots of (unusual) sculptures. And sometimes you have to look up to see them. For example, you will find a "Sigmund Freud" in the urban area of Stare Mesto within the Old Town of Prague or a hanging man with an umbrella in the intersection of Na Zborenci and Odboru, New Town... definitely worth a sketch.
4. The Dancing House
Have I mentioned "unusual"? Prepare for this: Prague's most outstanding modern architectural creation is the Dancing House, also called "Fred and Ginger" by Frank Gehry. A great way to get a little groovy while sketching.
These are our 4 catchiest spots for Urban Sketchers in Prague! Make sure to keep those in mind next time you're there. And if you're in the mood for a little sketching trip to explore the beautiful city, our tutor Ian Fennelly will be there this summer! Join him!
Posted in artistravel international news, Artists, Creativity, Travel, Sketching on Jan 20, 2022