News blog - artistravel international
5 Ways How to Make Money As an Artist - Even During the Pandemic! Part 1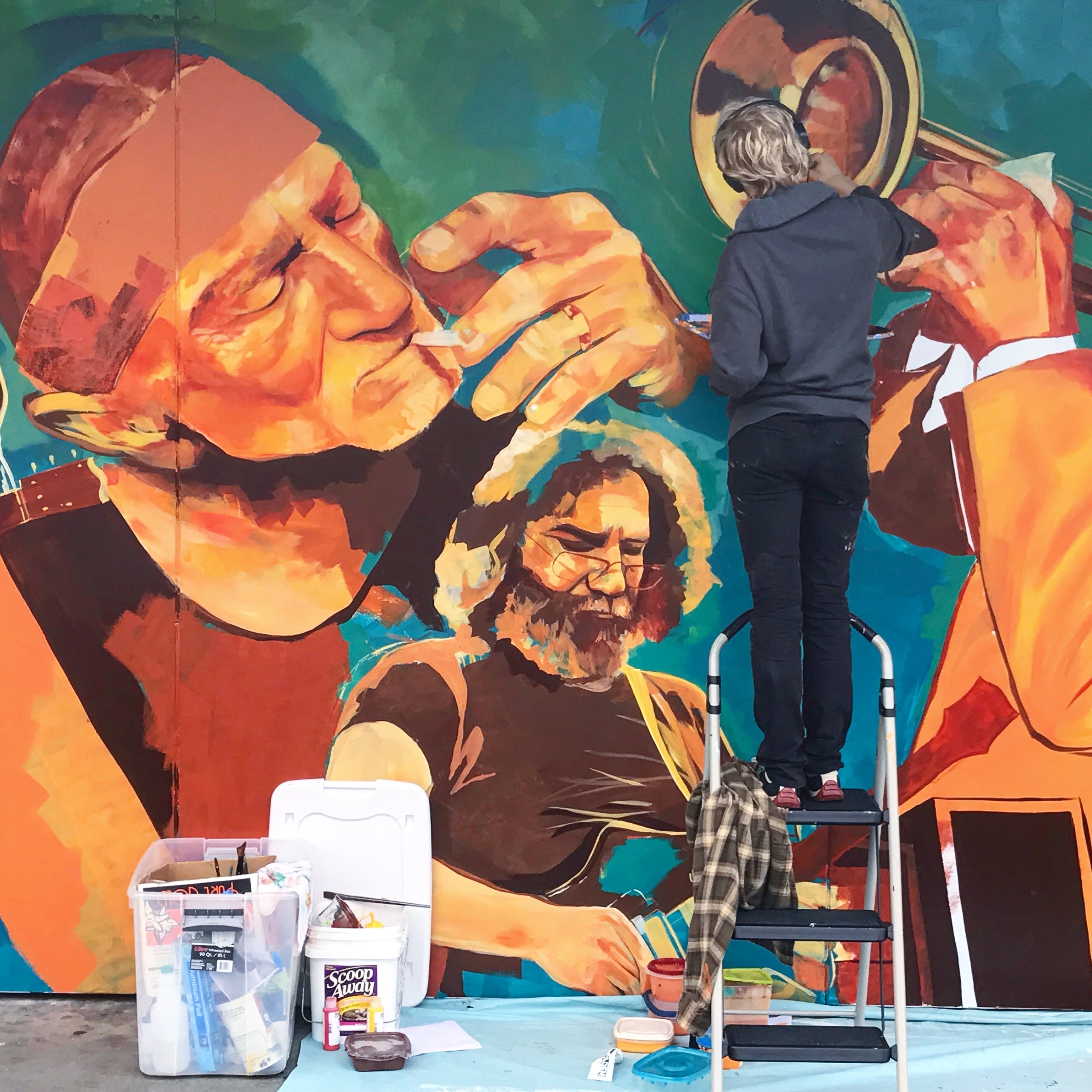 Did you know that you can make money as an artist by simply just doing what you love? Sounds like a dream, right? But you wonder how this works? Well, here are the first 5 ways that show you how to make money as an artist - even during the pandemic! 
Although museums and galleries are mostly closed or opened with restricted access, this situation won't stop artists from making money. They just need to know-how. Let's take a look at the most popular and especially affordable ways for artists to make money in times like this.
1. Sell your artworks
This is the most obvious and easily realizable way to make money: It doesn't require having your own store or a large audience. Of course, there are dozens of platforms you can use to sell your artworks online. We did some research for you and chose the best and most efficient sites that will suit your needs.
Etsy is a pretty well-known website that started back in 2005 and has developed into one of the biggest online shops. It has a huge audience, particularly for art and collectibles. Due to the density of artworks being sold, it can easily lead to you being overwhelmed by a flood of artworks. That might be really challenging in the beginning but if you take your time and use the necessary tools in the right way, you will sell your artworks in no time.
You can sell your art on Shopify as well. It only takes you to subscribe to their website hosting service and you will be able to design your online storefront, set up e-commerce, and promote your shop via social media to reach a wider audience.
This site is an important online marketplace for artists. It's a combination of a traditional gallery and print-on offerings. You will also get the opportunity to have your art transformed into everyday products, such as hoodies, shirts, and phone cases. 
Amazon provides an artisan marketplace where you can sell diverse kinds of art. You can sell accessories, handmade crafts, drawings, paintings, fine art, and more! You have to pay a seller's fee though, according to where and what you're selling when you make a sale.
U Gallery is known for its exclusively high-end art gallery. It's based online and provides a huge audience worldwide. This platform is definitely considered unique due to the fact that all artists and artworks are screened and hand-picked. To get featured by U Gallery, artists have to prove themselves and go through an application process. If you succeed to convince U Gallery you will have to split your art sales 50/50 with them.
---
2. Sell your artworks at art exhibitions
This is for sure the most prestigious way. If you can manage to arrange a good agent(!), you can make a lot of money by only selling a few paintings at art exhibitions. Having a good agent won't result in your agent taking 80% of your art sales for himself. 
An agent is not a must. If you have good connections, you will get by without one. This requires a lot of networking though. You might need to attend the exhibitions of other artists as well before you can step your foot in the door. 
---
3. Workshops
This way is most likely the most enjoyable! Gather adults or children's groups and give regular lessons. From time to time, you can also travel and give workshops. It's difficult to set into practice because you need to find a place, buy materials, arrange groups and handle a lot of administrative work.
This is where we can help and make it easier for you. Artistravel is a company with only ONE purpose: providing the perfect opportunity for creative work: An inspirational place, enough time, a group of like-minded people, plus a fantastic tutor. What matters for us are not only the "chemistry" or the reputation as an artist, but the teaching qualification and even more the personality. So, if you think we just perfectly described you, you are warmly welcome to send your application to: info@artistravel-international.com. A change of scenery, meeting new people, and the satisfaction of teaching. 
---
4. Release an educational book
You can work on creating a simple guide on how to paint or of specific drawing techniques that might be interesting for hobby artists. You should also consider making a digital version that can be downloaded for a certain amount of money.
But it's really up to you what your book will be about. You can literally just put together an art book with your best work. Many self-published ebook authors use Amazon to get their books sold for Kindle.
---
5. Online courses
Due to Covid-19 it might get even harder to travel and offer workshops. Therefore, you should think about giving online courses. Again, this is difficult to realize since you need good filming equipment and light. You also need to know how to shoot and process a video. You can either learn all this by taking paid or free lessons online but we recommend you to contact experts who can help you to organize your shooting. All you need to make sure of is to produce quality content. But where will you post your online course and how can you sell it? To avoid paying a monthly fee just to post courses on your website we can, again, help you!
Artistravel has established online courses back in 2020 when Covid-19 just made its turn. They gained popularity quite quickly and today, participants of the online courses can't imagine artistravel without them - even in a time after Covid-19. So, the easiest way to offer online courses is through us, artistravel. Due to our large audience, we can take care of the promotion of the online course. Our participants will be thrilled to get to know a new tutor of more than 100 other tutors! We will organize the shooting and take care of the editing. All you need to do is have creative ideas to inspire and delight the participants. 
---
Part 2 awaits you in two weeks time!
Posted in artistravel international news, Artists, Creativity, Painting, Photography, Sketching on Feb 07, 2022