News blog - artistravel international
English Subtitles for All!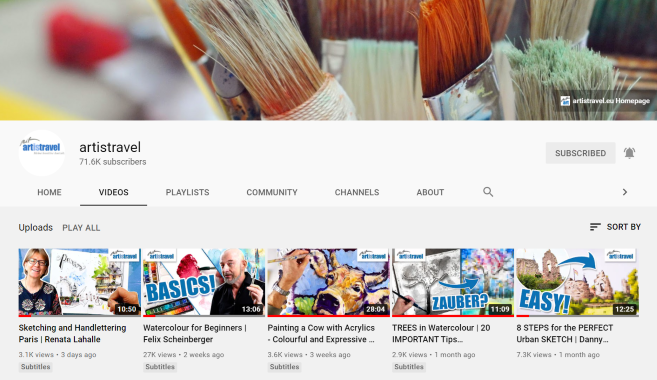 Good news for everyone who always wanted to watch our video tutorials on YouTube but was in lack of understanding the German language (to some extent... we all struggle with it from time to time, no worries): A few weeks ago we started to publish every video with English Subtitles!
Just click on the subtitle "(c)" symbol in the right corner of the video and here you go: Our videos in English Translation (only in text but hey! We worked on it to be as understandable as possible)!
Click here to find our YouTube Channel (the last 5 videos are either entirely in English or subtitled) - Enjoy watching!
Posted in artistravel international news, Artists, Creativity, Painting, Sketching on Aug 05, 2021