News blog - artistravel international
I Am Going on an Art Holiday and with Me I Take…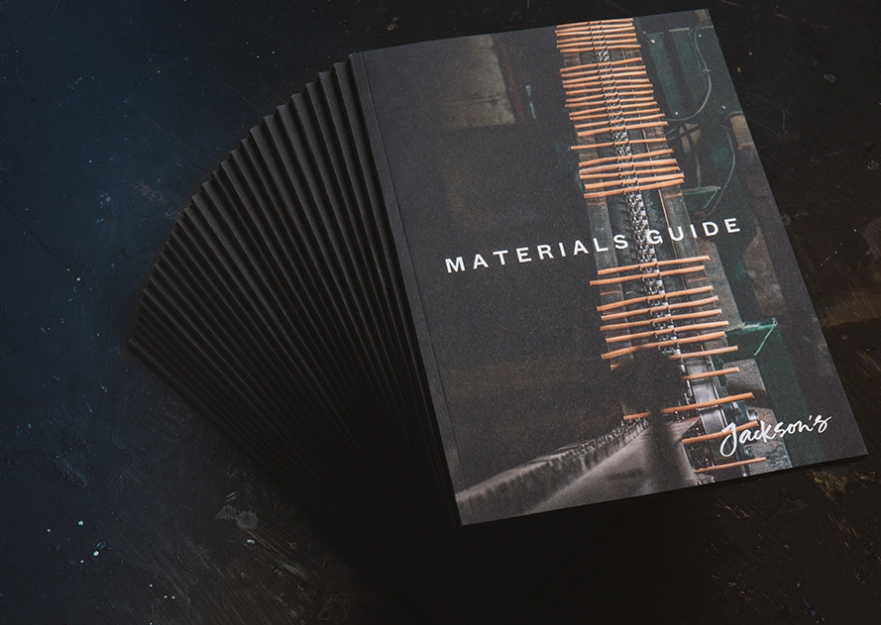 This is an article in collaboration with Jackson'sArt! When you are going on an art holiday, there are some essentials you will certainly miss if you forgot them. People learn from past mistakes, but in order not to regret not taking some stuff with you and end up missing them (as it is of importance to keeping organised on an art holiday)…here is a list of 7 items essentially to take with you! Well, most art holidays will provide you with a material list in order to get the most out of the experience. A first thing you could do: Ask the organiser if it is possible to order your materials and have them delivered directly to the venue. This will not only reduce your luggage load, but will also ease your mind by getting rid of the question "Did I forget something at home??" in advance (just make sure you remember to mark the delivery address with your details so they know which order is yours).
However, let's start with the mentioned essentials:
Keep in mind: if you are flying abroad with nothing but hand luggage, it is not allowed to take any sprays or aerosols – so in this case, a can of fixative is basically impossible to take with you. In every other case you will be thankful for having it with you, for protecting your charcoal studies or pastel paintings. To give you another pro-tip: Highly recommended is the Spectrafix Degas Fixative made of all natural, odour-free ingredients!
Imagine having no (or a rather improper) opportunity to safely carry your art supplies – squashed or leaked paint and damaged brushes do not sound as appealing, do they? The solution here is an Art Box. A rigid yet lightweight container with compartments that will allow you to not only take care of your materials but keep them organised too which then results in saving valuable time and you not having to worry about damaged art supplies when out painting. Here are, for instance, the Art Bin art boxes, the Mapac Art storage bag for heftier loads of art kit. Check Jackson'sArt to see some great options for protecting, storing and carrying your soft pastels.
Liquin or Siccative
We all know it… the problem of oil paintings taking ages to dry. And at the end of an oil painting art holiday there is nothing more frustrating than finding that your works are still wet and carrying them back home safely in all their beauty. You may want to consider using Winsor and Newton's Liquin as a medium when on holiday to combat this problem. Liquin is an Alkyd resin based medium that accelerates drying and is available in 3 forms – Oleopasto for impasto work, fine detail for fine detail and light gel for thinner consistency work. For those who are not keen on the jelly like consistency of Liquin might like to take a bottle of siccative with them – a couple of drops in your linseed oil painting medium will also accelerate drying (although not too much or your work may dry too quickly and crack). Winsor and Newton's Griffin Alkyd Oils and Gamblin Fastmatte Alkyd Oils both benefit from faster drying times as they are bound with Alkyd resin – which is what Liquin is made from.
Not much to explain here – pretty sure, you do not want to ruin your clothes whilst painting. A good one is the adjustable apron which was designed in response to a survey we carried out on Jackson's Art Facebook page – perfectly fitting your needs!
Little and not mentioned often, but take that as another pro-tip – you will be thankful for taking them with you! They will take hold of 2 paintings face to face by the edge of their stretchers ensuring that the wet surface of your painting will not be touched by anything that might damage it. The canvas carrier has a very comfortable handle and will hold 2 wet paintings of differing sizes, making it very easy to transport wet paintings.
In many art holidays, painting outside is a huge, if not the biggest part – and not all provide the respective easel for it, so please check beforehand if you need to bring one. Just such as the French Style Box Easel from Jackson'sArt which is very handy for storing a few tubes of paint and brushes a well as offering a sturdy easel on which to work. All you neeed!
Of course any palette will come in handy on a painting holiday, but we wanted to give the John Pike Watercolour palette a special mention as they kind of are the perfect art holiday palette. Its heavy duty plastic will sustain even the hardest of knocks so you know it won't get damaged in transit.
Just check Jackson'sArt website, you'll find everything you need to enjoy your art holiday to the fullest!
Posted in artistravel international news, Creativity, Travel on Oct 04, 2019