News blog - artistravel international
Our first international artistalk! - WITH IAN FENNELLY!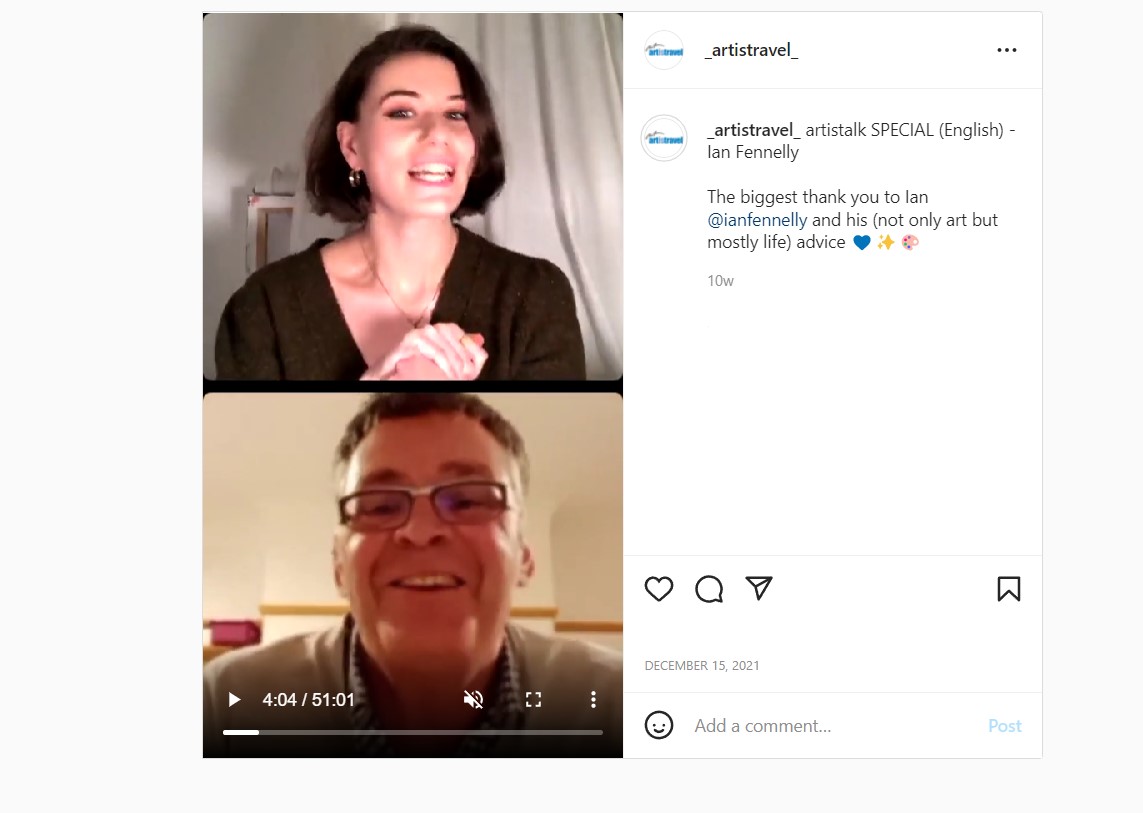 For everyone who missed our international artistalk special on our instagram channel: Our interviewer Jara got to interview our dear Urban Sketcher from the UK - Ian Fennelly! Back then we did not only have our artistalk anniversary, but also the very first international artistalk! People from all over the world experienced the artistalk live, it was a big event.
Ian started off by telling us how much he truly loves to teach especially to children which is why he used to be a primary school teacher. As luck would have it, one of his former students was even present in the live stream!
Ian also revealed to us what he originally wanted to be (You'll never guess!).
Everyone in the stream had a chance to ask Ian their questions. Of course, the classic question "Who is your inspiration" also came up. Well, it's not a sketcher or painter, we can tell you that!
We also got the chance to admire his whole studio and guess what: he even had some oil paintings to show! Now you might think: Ian and oil paintings? For real? Yes, for real. Check out yourself!
Besides a tour of his studio, there were also lots of stories to tell about his painting trips - especially the one in Hattingen with us back in 2020.
You can find out more about this in our saved livestream on Instagram. Feel free to check it out and let us know what you think!
Posted in artistravel international news, Artists, Creativity, Sketching on Mar 07, 2022