London Cityscapes
09.05.2020 - 14.05.2020 London |

Laurie Cohen adventure, architecture, culture, history, landscape, photography, street, travel, urban 6195 USD
London will enthral you, seduce you, and guarantee you a groovy time. London has always been a compelling capital but right now it's also one of the most dynamic hubs on earth, leading the vanguard in music, visual arts, fashion, film and, these days, even food. London's back in the spotlight and it is certifiably groovy. Wandering through its rain-sodden streets is a unique experience. We take giddy delight in its icons: the open-backed red buses, black cabs, police bobbies and their hats, pinstriped workers and London Underground signs. As England's capital, London is set on the River Thames, is a 21st-century city with history stretching back to Roman times. At its centre stand the imposing Houses of Parliament, the iconic 'Big Ben' clock tower and Westminster Abbey, site of British monarch coronations. Across the Thames, the London Eye observation wheel provides panoramic views of the South Bank cultural complex, and the entire city.
Because of it's long history and the many centuries of being the capital of a large empire, London has many splendid monuments and places to photograph. Here is a list of some of the highlights of our tour. By district, they include... St. James's, Mayfair and Piccadilly: Buckingham Palace, The Mall to Trafalgar Square, National Gallery. In the City: Tower of London, Tower Bridge, St. Paul's Cathedral. In Westminster and Bankside: Tate Galleries, Westminster Abbey, Houses of Parliament & Big Ben. In Knightsbridge, Kensington and Chelsea: Harrods, Victoria & Albert museum, Science museum, Natural History museum. And lastly in Covent Garden, Bloomsbury and Soho: British Museum, British Library, Madame Tussaud. London will surely enthral you, seduce you and, on any given day of the week, probably lead you to a hangover.
This adventure is designed not only to guide you to the most photogenic locations carefully planned for the best light, but to aid you in mentally visualizing a scene before capturing the decisive moment. Our aim is to raise your awareness and spark your creativity so that you not only go home with images to be proud of, but use your new found skills to improve and expand your photographic technique in general. Apart from the technical aspect of learning your camera settings and capabilities, you will learn how to turn an ordinary image into an extraordinary image by using your own creativity.
In addition, you will become knowledgeable on how to survey the landscape, utilize and approach your environment, photograph people indigenous to the region and the cultural considerations and challenges of photographing in a foreign country. Our time together will include individual and group discussions, inspiring ideas and great fun. We cannot think of a better location to express your creativity than the dynamic city of London.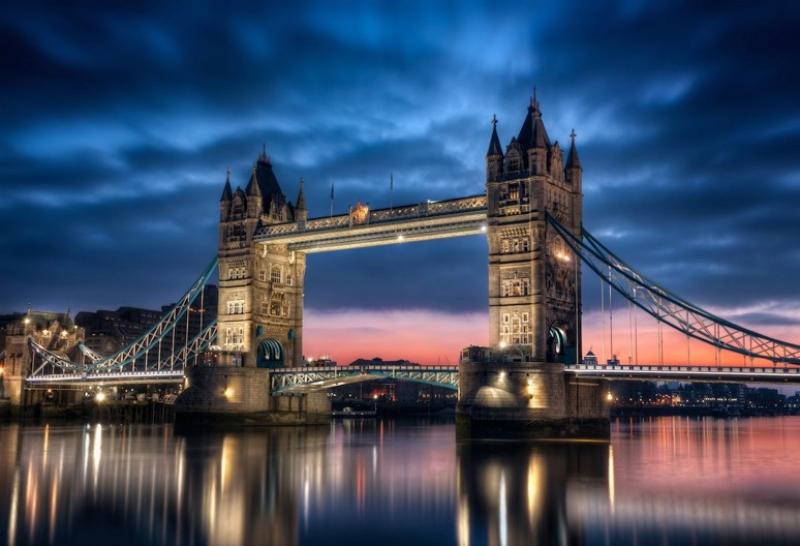 Laurie Cohen