Sculpture Retreat
11.05.2020 - 16.05.2020 Barcelona |

Bill Dorman arts & crafts 2440 EUR
CREATE SIMPLY - SIMPLY CREATE
Our sculpture retreat is based on the Japanese philosophy WABI SABI - nothing lasts forever, nothing is finished and nothing is perfect. Finding beauty in imperfection and deterioration evokes within us a sense of wonder and allows us to play without judgement.
Participants can leave their inner critic at home and create freely using a range of natural materials found in and around the property at La Masia Alt Penedés - raw materials such as stone, metal and wood as well as some well-chosen bits of detritus. All materials are supplied just bring an open mind and your imagination.
All levels of artistic skills are welcome, even if you have never dared to create in the past you are well suited to the task of making and will be gently guided by our resident industry professional who will help you find your inner artist.
During the retreat you will learn some technical skills whilst working with all manner of materials, you will learn their characteristics and develop safe ways to interact with and manipulate these materials using simple tools and techniques.
Mornings will be spent learning these new skills with time left to practice and work on your own individual take home project/s. After a gourmet lunch daily and some down time, the group will reconvene to work on an ensemble garden sculpture that will remain at La Masia Alt Penedés to be enjoyed by all future guests – a permanent exhibition of your group work in other words. Dinner and drinks nightly are the perfect wind down to a productive and inspiring day.
Included in the experience is a visit to a renown art gallery in the nearby beachside town of Sitges. The gallery is dedicated to showcasing professional artists whose work is primarly based around upcycling. Here you will gather inspiration from a wide array of artistic disciplines. After the gallery visit you will enjoy a seaside lunch in a local restaurant with the chance to take a walk along the beach - and perhaps come across some more great materials for your sculptural endeavours.
Plenty of down time is worked into the schedule for you to enjoy life at La Masia Alt Penedés however you choose to spend it, swimming in the natural pool, taking walks, meditating, reading, taking a siesta or working on your news skills. It´s your time so spend it as you wish.
Great food and wine are not a side-line to the experience but make up an important part of each day. Breakfast ingredients are provided in the guest house so everyone can enjoy at their leisure. Lunch and dinner are catered by the resident chef/owner and cookbook writer Sophie Ruggles and will be served at the communal table where guests can get to know each other and share ideas further. Ingredients for all meals are sourced from the kitchen garden or within an hour of the property and we use organic wherever possible. Each meal is accompanied by exquisite organic wines from the region. Any dietary restrictions are fully catered to.
Please send a brief commentary of your experience with sculpture if any and your goals and motivation for joining us on this journey of artistic discovery.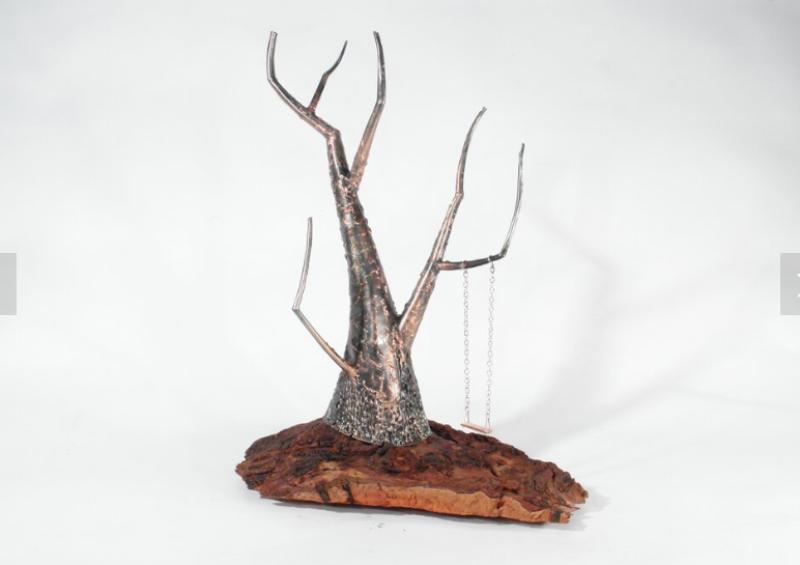 Bill Dorman