Highland Heather
15.08.2020 - 21.08.2020 Cairngorms |

Peter Cairns photography, landscape, outdoor, adventure 1225 GBP
As the long days of summer start to shorten, the moorlands and forests of the Cairngorms National Park take on vibrant shades of pink and purple as Scotland's signature flower bursts into bloom. Heather, or Ling, carpets the floor of ancient forests and wild moors and our photographic adventure will seek to capitalise on this short window of spectacular colour, using it as foreground against a backdrop of towering hills and cascading rivers.
The Cairngorms provides the landscape photographer with endless opportunity. Ghostly mists cloak mirror-calm lochs at dawn and ancient Scots pines, withered over three or more centuries, stand sentinel silhouetted against fiery sunsets. From our base in Glenfeshie we will take full advantage of the wonderful natural tapestry of landscapes right on our doorstep but we will also venture further afield, perhaps to spectacular Glencoe or the mountains of Assynt or Torridon.
Our aim throughout this retreat is not only to capture the classic scenic splendour of the Highlands, but also to be artistically creative and to turn the ordinary into the extraordinary. We shall explore patterns, shapes and textures and look at the creative use of lighting and composition. Our outlook will remain flexible so that we can react to conditions as they arise, taking account of the weather, light and time of day.
HIGHLIGHTS
Capture the beauty of the Scottish Highlands carpeted with flowering heather.
Explore woodland, lochs and moorland at dawn and dusk.
Learn creative techniques to add variety to your images.
Enjoy top accommodation and food in our own country lodge.
Evening presentations to inform and inspire.


ACCOMMODATION
Our accommodation in the Cairngorms is a lovely converted mountain lodge in spectacular Glenfeshie. The Lodge is comfortable and full of character - specially designed for photographic house parties. All rooms are private with en-suite facilities.
Accommodation has Wi-Fi connections although phone signals can be patchy.
MEALS
Meals are informal and will be taken within our accommodation. As this retreat is focused on photography, meals will be fitted around prime photography time. Our live-in cook can accommodate all dietary requirements.
WEATHER
Weather is very changeable at any time of year and you should expect anything from warm, calm conditions to wintry squalls. Temperatures are likely to range from 10c to 25c with the possibility of strong winds. Conditions underfoot are often wet! You should also be aware of summer midges which can be irritating in warm, still conditions.
RECOMMENDED EQUIPMENT
Ideally you should bring along an SLR camera with both a wide-angle and medium telephoto zoom lens. Other lenses may also be used including a macro lens. A polarizing and ND grad filter(s) will also be useful, along with an ND filter to achieve slow shutter speeds. A good tripod is essential. A head torch is a must for travel on early morning shoots.
TUITION
Peter Cairns is your guide for this retreat. Peter has 20 years of photographic tour-leading experience and knows this part of Scotland intimately. For those who would like assistance, he will take you through both technical and creative aspects of landscape photography and will be on hand to help you get the most from your time spent with us.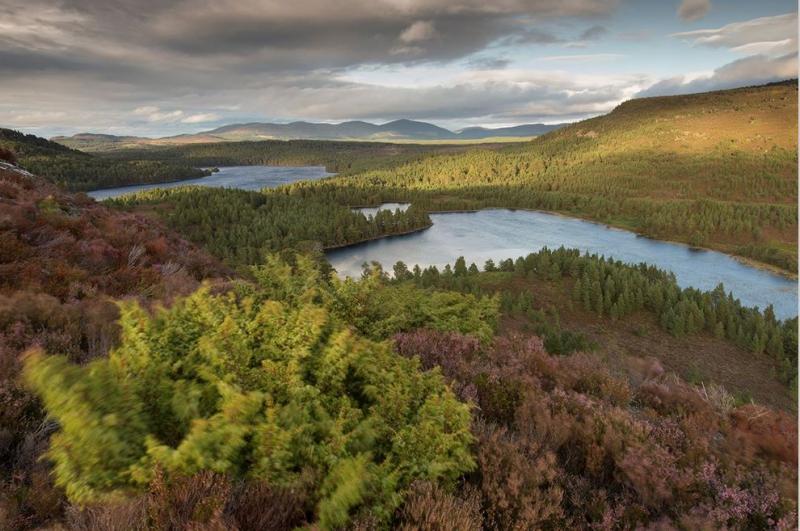 Peter Cairns