Wroclaw Painting Holiday
23.08.2020 - 29.08.2020 Wroclaw |

Katarzyna Popinska painting, oil 455 EUR
We will conduct our oil painting lessons in both English and Polish in the famous Jaś and Małgosia houses (Hansel and Gretal houses) located in the Wroclaw's vibrant market square ('rynek in Polish). We shall meet early Sunday evening in a restaurant so that all of us can meet up and have a drink and meal together before we start our painting course on the Monday.
You will be free to choose what you would like to paint, whether it's a portrait, landscape, natural objects or just plein-air in Wroclaw's many fascinating places.
This 6 night painting holiday has been designed to develop your oil painting and drawing skills, whether you are a beginner or an established artist, with our well known local artist, Katarzyna Popinska and her assistant Janusz so everyone has the personal attention of 2 experienced artists during the week. We hope to give our artists a relaxing and enjoyable holiday, while drawing and painting in a group, and there will be time to enjoy the beautiful surroundings of the city, or to just relax and have a glass of wine and enjoy the many buskers in the market square. Lessons will be conducted inside but depending on the weather we can venture outside and paint the many medieval buildings and attractions that are located in the market square.
Lessons will be from Monday to Friday from 10.00 to approx. 15.00 with a break, so that you are free in the late afternoon and explore the many attractions in the city. Midweek we shall take a break from the painting and take a 1hour train trip and visit the famous Ksiaz castle located near Walbrzych the largest castle in the Silesia region. This castle is famous for a known legend that of a train full of gold and valuables the Nazis reportedly hid in the Owl mountains in 1945 during their retreat and that there are secret tunnels packed with treasures beneath the castle yet to be discovered.
One afternoon after the painting class we will visit the Panorama of the Battle of Racławice. The Racławice Panorama is a monumental cycloramic painting depicting the Battle of Racławice, during the Kościuszko Uprising. The painting is one of only a few preserved relics of a genre of 19th-century mass culture, and the oldest in Poland. The panorama stands in a circular fashion and, with the viewer in the centre, presents different scenes at various viewing angles. A special kind of perspective used in the painting and additional effects create a feeling of reality.
The oil painting course will finish on Friday afternoon with an exhibition of the paintings and farwell drinks with a 3 course Polish traditional meal. The painting holiday will finish on Saturday morning.
An oil painting workshop is having fun in creating art, especially in the beautiful surroundings of a historic city like Wroclaw, it brings out the passion and talent of a person and most important is that it is very enjoyable. You will also meet new people and share your love for painting with each other. Together with the other participants you will learn from each other. You will surprise yourself of the talent that many people have and will learn how much joy painting can bring to you.
Wroclaw
Wrocław (formely 'Breslau') is the fourth largest city in Poland and the largest city in the historical region of Silesia and lies on the Oder river in South Western Poland and is one of the oldest and most beautiful cities in Poland. The city is cut through by its numerous tributaries and canals, it is an exceptional city of 12 islands and 112 bridges and due to this it is also often called the Polish Venice. It's well known for its large and beautiful medieval market square ('rynek' in Polish) which is one of the largest in Europe and the centre of all today's activity, lined with elegant townhouses with many reasonably priced restaurants and bars. It has recently become quite a tourist attraction with many luxury hotels opening up.
Ostrów Tumski (The 'Cathedral Island") is the oldest part of the city and where the Cathedral stands and is located quite near to the market square. It was formerly an island (Ostrów in Old Polish language) between branches of the Oder River.
Wroclaw is served by many international airlines and have connections all over Europe, including Ryan Air and Wizzair, also there are international airports in Berlin, Poznan, Katowice and Krakow which are only a few hours by car.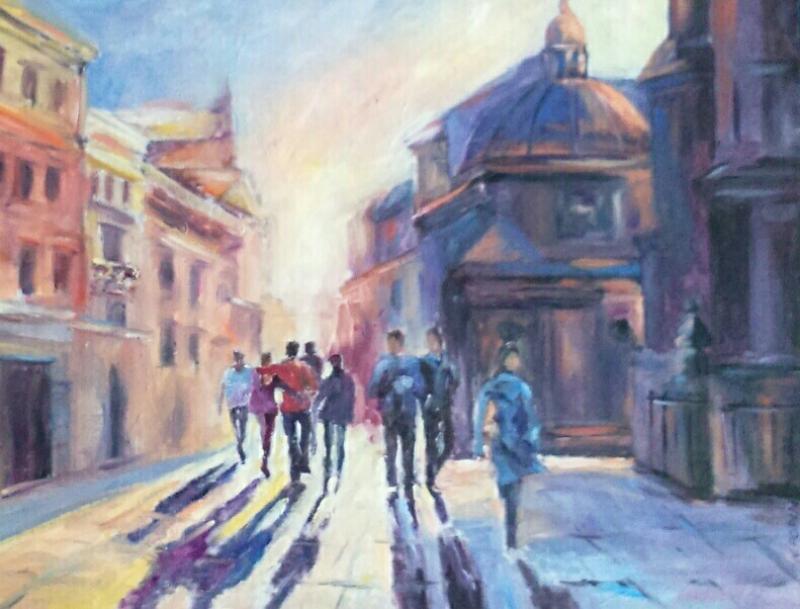 Katarzyna Popinska