Greek Painting Trip
08.09.2020 - 15.09.2020 Kalymnos/Telendos |

Podi Lawrence painting, landscape, plein air 999 GBP
​This is a delightful location and time of year to go on a painting trip. So much to inspire on Kalymnos, an off the track of the traditional holiday destination, it offers peaceful, quiet inspiring scenes from traditional style boats, quiet beaches and seascapes and quintessential white and blue houses. We will visit a variety of places to give alternative inspiration, sample the delightful local food and meet lots of interesting people. You will stay in excellent comfortable accommodation and benefit from the expertise of full time Artist/Tutor Podi Lawrence . She teaches all levels whether total beginners or experienced seeking new inspiration, you will be encouraged to try new skills.
Podi is an international award winning artist who has spent most of her life making a living from her chosen form of creativity. Trained as a teacher to adults in the late 1980's she has run courses and painting breaks in France, Canada and Panama as well as in the UK.
She suggests that you bring watercolours, or coloured pencils or acrylics and drawing media to make sketches with the proviso to "Keep it light and don't forget the camera" . A full list of kit will be sent when you have signed up. She will also be demonstrating Liquitex acrylic inks and is offering a FREE 2 hour demonstration and trial of the inks at her studio in Portland, Dorset when you sign up for the painting holiday

You can find many samples of her work and career on her website.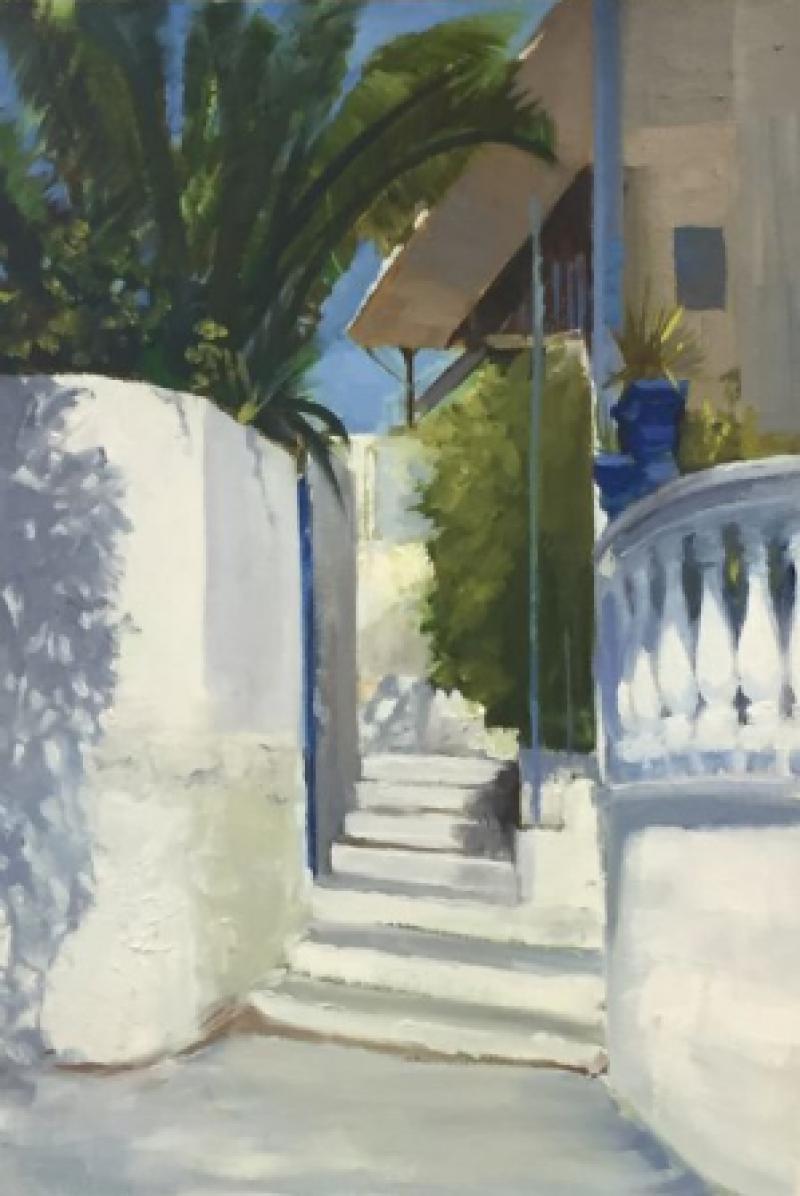 Podi Lawrence