Madrid and Castle Leon Photo Adventure
13.09.2020 - 19.09.2020 Madrid |

Daniel Acevedo architecture, travel, photography, outdoor, nightlife, light, informal, history, culture, basics, urban 5995 USD
Our Madrid and Castile Leon Photo Adventure includes Madrid, Old Madrid, Segovia, Avila and Salamanca. Old Madrid is steeped in history and charm, and one of our favorite cities. It is full of interesting sights and spectacular architecture, tapas bars, churches and plazas. It's interesting to note that Madrid's population had scarcely reached 20,000 when it was chosen as the capital in 1561, which probably explains why it feels so comfortable shooting there. Our Madrid adventure consists of a beautiful array of architectural, street, people and cityscape photography. You will not be disappointed.
After Madrid we move on to the Castile Leon region of Spain. With its magnificent historic city of Segovia, and its Roman aqueduct of Segovia, probably built c. A.D. 50, is remarkably well preserved. This impressive construction, with its two tiers of arches, frames the setting for Segovia. Other important monuments include the Alcázar, begun around the 11th century, and the 16th-century Gothic cathedral. We'll also visit Avila and its superbly preserved 11th century walls, punctuated with its 88 cylindrical towers, and the nearby gardens of the palace of La Granja de San Ildefonso. And finally Salamanca, a city of rare beauty, awash with golden sandstone overlaid with ochre-tinted Latin inscriptions, an extraordinary virtuosity of Plateresque and Renaissance styles. All of these cities are UNESCO World Heritage sites.
This adventure is designed not only to guide you to the most photogenic locations carefully planned for the best light, but to aid you in mentally visualizing a scene before capturing the decisive moment. Our aim is to raise your awareness and spark your creativity so that you not only go home with images to be proud of, but use your new found skills to improve and expand your photographic technique in general. Apart from the technical aspect of learning your camera settings and capabilities, you will learn how to turn an ordinary image into an extraordinary image by using your own creativity.
In addition, you will become knowledgeable on how to survey the landscape, utilize and approach your environment, photograph people indigenous to the region and the cultural considerations and challenges of photographing in a foreign country. Our time together will include individual and group discussions, inspiring ideas and great fun. We cannot think of a better location to express your creativity than the amazing cities of Madrid and Salamanca!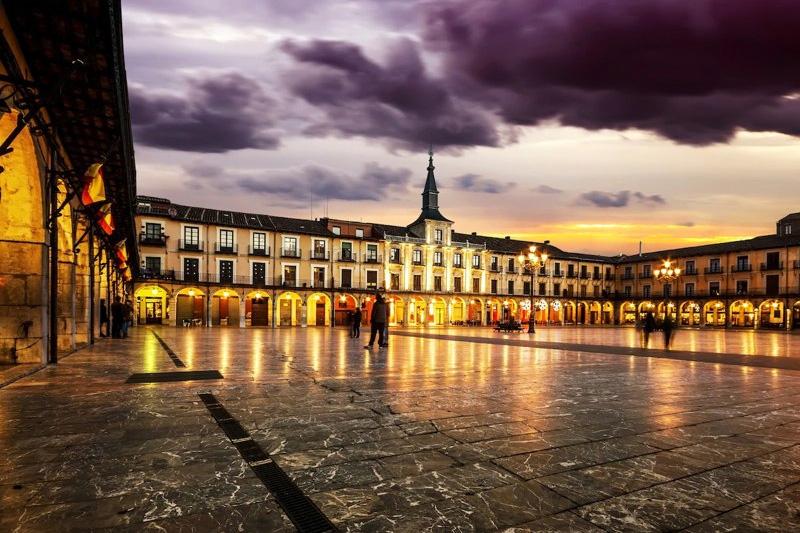 Daniel Acevedo