Painting Holidays in Roussillon and Les Baux
19.09.2020 - 26.09.2020 Provence |

Tessa Baker painting, watercolour, oil, nature, landscape 2300 EUR
In the heart Provence, the land of Van Gogh where the light is always unique.
Your Art Course in Provence :
An Overview of the Week
Welcome to Provence
Our Itinerary for the week which is changeable according to the weather and the group as a whole.
Our home for the week is nestled in 15 hectares of woodland, vineyards and cherry orchards. The Mont Ventoux guards us and keep us safe and the beautiful village of Valmasque invites us to paint watery landscapes of views that go on forever.
On the Saturday we pick you up in the afternoon either from Marseille Airport of the TGV Train Station in Avignon.
Saturday evening
Time to unpack, relax have a swim.
Sunday
Sunday morning is a lazy morning, many of you have jet lag so breakfast is served until 10.am.
It's a restful day and I teach about 4- 5 hours. Techniques, colour, practice, composition, about your brushes and materials so that you are prepared a little for the weeks painting to come.
Monday
We paint at the villa in the morning and I teach you about landscapes after lunch at the villa we go to Valmasque and visit the ancient village and its ruins that date back to 200BC.
Tuesday
A day out visiting Les Baux and Les Carrieres et Lumieres, this year was Van Gogh and the show was stupendous. I don't know who it is for
next year yet. We paint in the shade of an olive grove and have our picnic there too .
We arrive back home tired but happy and very ready for a delicious dinner cooked by our chef.
Wednesday
A home day. Our Villa is so perfect we could spend the week there! In the morning we paint on the kitchen side which is very picturesque.
And in the afternoon after a lazy lunch under the shade of the linden trees we paint the beautiful cyprus trees.
Thursday
We set off early for Roussillon, where we spend the day. It is market day there so it gives you the chance to buy presents for your loved
ones and experience a Provencale Market. We also visit the red rocks of Roussillon where we paint in the morning. We have lunch in a local
Restaurant and then paint in the pretty village in the afternoon. Finishing our visit in Roussillon we go to the paint factory there. Before heading home for a well deserved dinner.
Friday
A day at home: We paint in the morning going over any paintings you may want to finish or have advise on from the week and then we prepare our own personal exhibition. After a swim and relax we have champagne and nibbles and look at our work of the week.
Saturday
We have to pack up and leave early for the airport or train station.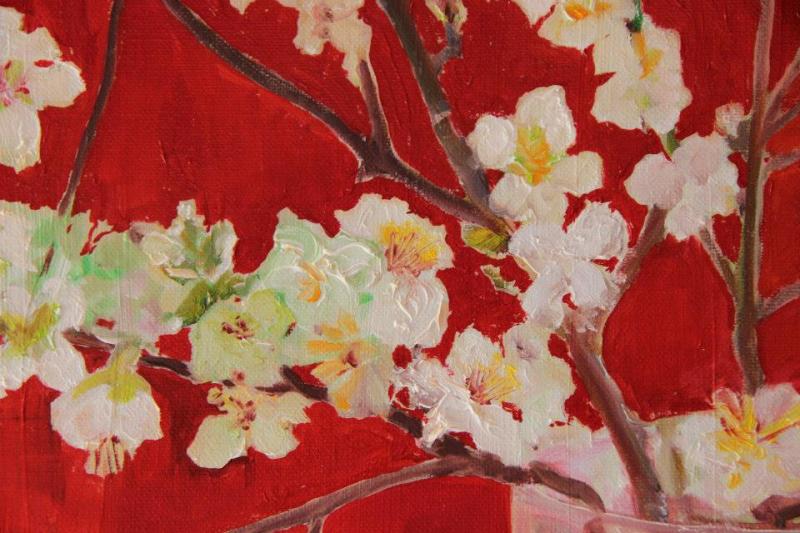 Tessa Baker