Plein Air in Brittany
23.09.2020 - 30.09.2020 Brittany |

Tony White painting, plein air, watercolour, urban, nature 1875 GBP
Brittany is the perfect centre for Tony to paint around with seascapes, boats, Breton villages and towns AND the gorgeous food and wine! Seafood, Crepes, Fromages! Join him! A regular contributor to Australian Artist and further down you will see his painting was chosen for the front cover for this November!
We will be staying in a charming Breton complex of cottages nearby to a studio if we need one and close to the coast for the week and all delicious French meals and wine will be provided.
Tony is quite a character which is what energises his workshops and makes them such fun.
This workshop is designed to take the edge off of the often-daunting, maddening world of Watercolour Painting. Simply focusing on tone, composition and above all, FUN, we'll be producing simple, strong and striking scenes featuring the surrounding landscape and seascape as well as some prepared exercises. We'll work outside in the elements and in the studio.
Tony will show you his way of simplifying a scene and stripping it back to its bare essentials, ensuring the capture of the most important elements of strong light and atmosphere.
''My painting style is loose, impressionistic and light-driven. The approach I take is to use the medium to its full advantage and exploit its unique characteristics. Watercolour does things that no other medium can do. Let's push those things. Let's push the light. Let's simplify the scene and break it down into its important elements. Let's not obsess with detail. Let's create some cracking art!'' Tony
Tony caters to all levels of competency. Watercolours often daunt beginners but with his relaxed, fun approach to teaching and relaying knowledge students achieve more than they imagined possible. Students always LOVE his workshops because he focuses on alleviating the pressure that they put on themselves when starting in watercolour.
You will be producing at least 2 completed works per day. Tony will demonstrate the scene in sections, to ensure the process is broken down for easy reference. Students paint each section after he has completed the section first. All the while, Tony doesn't stand still. he is always looking over your shoulders, helping and guiding where needed. While the painting is the primary motivation, FUN is mandatory. Together with Tony we will ensure this workshop will be a memorable one for reasons of learning AND having a damn good time!

Itinerary for the week
23RD SEPTEMBER WEDNESDAY - PICK UP FROM LORIENT/MEET AND GREET AT GITE
24TH SEPTEMBER BREAKFAST THURSDAY- BREAKFAST FOLLOWED BY PAINTING AT GITE COMPLEX LUNCH AND CONTINUE AT GITE. APERITIVES, DINNER OUT AT LOCAL RESTAURANT
25TH SEPTEMBER FRIDAY - BREAKFAST FOLLOWED BY PAINTING AT CARNAC MEGALITHS IN THE MORNING WITH A VISIT TO THE MUSEUM LUNCH OUT. AFTERNOON PAINTING IN CARNAC TOWN OR COAST. APEROS AND DINNER AT GITE.
26TH SEPTEMBER SATURDAY - BREAKFAST FOLLOWED BY PAINTING AT LA TRINITE SUR MER PICK NIC LUNCH AND AFTERNOON FREE TO SHOP OR EXPLORE AREA OR SHOP. APEROS AND DINNER AT GITE.
27TH SEPTEMBER SUNDAY - BREAKFAST FOLLOWED BY PAINTING AT AURAY LUNCH OUT AFTERNOON IN AURAY APEROS AND DINNER OUT.
28TH SEPTEMBER MONDAY - BREAKFAST FOLLOWED BY PAINTING AT QUIBERON LUNCH OUT AFTERNOON OPTIONAL BOAT TRIP TO BELLE ILE EN- £40. APEROS AND DINNER AT GITE.
29TH SEPTEMBER TUESDAY - PAINTING LOCALLY OR FINISH OFF PAINTINGS NEAR GITE LUNCH AT GITE DINNER OUT.
30TH SEPTEMBER WEDNESDAY - BREAKFAST AND DEPARTURE.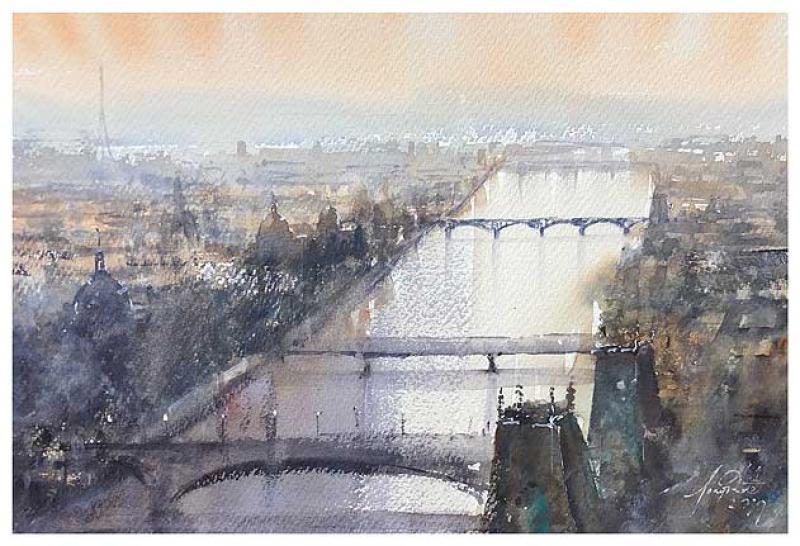 Tony White