Plein Air Painting with Vicki Norman
16.09.2020 - 23.09.2020 Algarve |

Vicki Norman plein air, painting, drawing, sketching, urban, nature, acrylics, oil, watercolour 925 GBP
Where better to develop your plein air painting skills than in this idyllic location? This holiday will focus on giving you the confidence to approach painting outdoors with a set of key principles to help you.
Through lively demonstrations and constructive guidance Vicki will help you to master the key principles of design, colour and technique in your chosen medium. She will offer advice on how to choose your subject, make sketches and plan a successful painting that will express your own vision of the beautiful local scenery.
ACCOMMODATION
You'll be staying either in the School House or the Pool House. These are both beautiful buildings, painstakingly renovated by our team, and offering spacious en-suite double, twin and single rooms. Both houses have lovely indoor lounges and eating areas, an outdoor swimming pool, and plenty of terraces and courtyards where you can soak up the sun.
The houses are linked by a courtyard, so for the majority of our courses, they function as a single house, keeping everything in one central site.
GOOD TO KNOW
Sometimes there is space in the houses during the days running up to the course. If you would like to stay any additional nights (subject to space) the cost is €50 per night and €60 for couples or twins. Breakfast and lunch for guests is also offered for an additional €15. If your flight arrives into Faro before 1:30 on Wednesday then you can get a lunch for €15 which includes wine.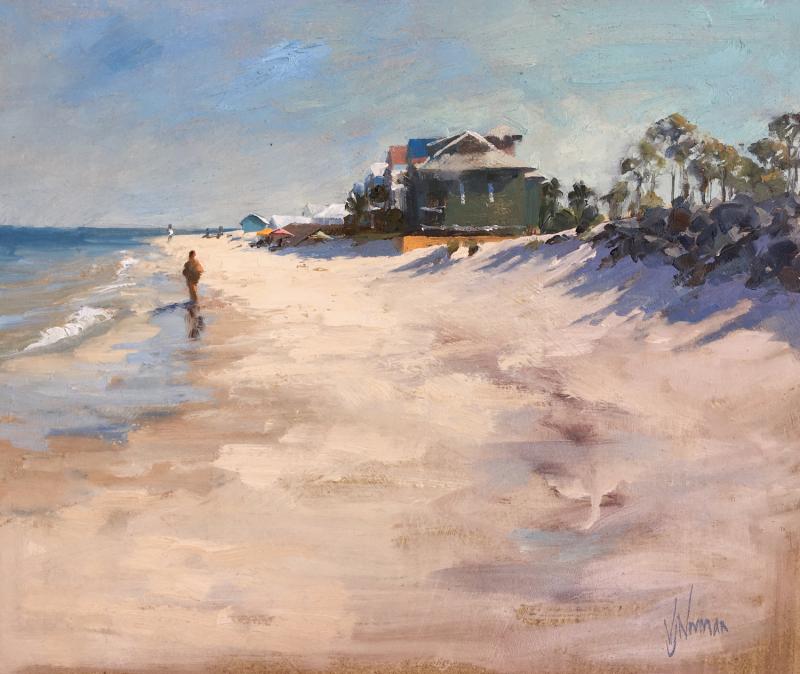 Vicki Norman