Abstract Collage Acrylic
12.10.2020 - 19.10.2020 Menorca |

Anke Carola Broeschen painting, collage 540 EUR
The FIESTADELARTE Workshops speaks to all arty people! Anke's experiences with artists and in theatres are an inspiring source of creativity. Also does she link the learned philosophy of stage design with FIESTADELARTE art courses.
Free-Style Painting
The FIESTADELARTE painting courses include collage techniques on paper or canvas. Collages reflect your dreams, feelings and emotions, and experiences! This technique doesn't tell you what to do and how to do it – you will paint freely, your emotions will open up and your imagination will push its way forward. Anke's collage techniques also mean to take things away from its norm and alienating or estranging it. They release certain moods, increase your attention and change your way of thinking. The freewheel "ME" will begin!
You will also learn about the different materials and crafts, as well as how to deal with the different techniques and how to use the materials – which will influence you positively!
You will paint on canvas (without a frame, so you can take it back in hand luggage easily) mind 40x30 (if you like, you can choose a larger canvas). It's all up to you, choose how to design your holiday!
Even if you should not feel like painting for 6 hours, there is also the possibility to work with mosaic and build your own little Trencadis candle holder with self-collected sharps and fragments from the beach - a truly unique little souvenir in the form of Upcycling Art!
Accommodation
Beach Villa TirNaNog: www.gallerybroeschen.com/TirNaNog

Courses will take place in the garden of the beach villa.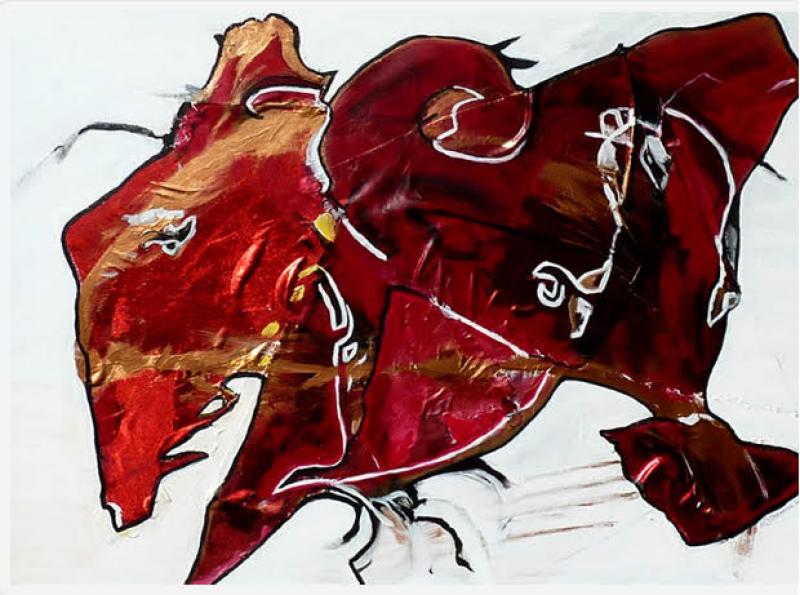 Anke Carola Broeschen