Acrylic course with Maria Tavares
29.10.2020 - 02.11.2020 Algarve |

Maria Tavares acrylics, painting, watercolour, oil 525 GBP
Anyone interested in painting in a fun, relaxed and informal environment with like-minded people is welcome to join this course, whether you are a total beginner or wishing to improve and extend your skills.
The emphasis will be on the versatility of the acrylic medium in comparison with watercolours and oils, mastering the art of mixing colours. You will be spending time painting outdoors and in the studio, and watching Maria's demonstrations.
This is Maria's 5th time at the school; these are some comments from students last year.
'We all agreed that she was not only a very good art-teacher, but she also set the 'tone' and created such a good atmosphere in the group. As the course was held in Portugal it was also a great asset to have someone who was familiar with the country's customs and traditions."
Cost includes 4 nights accommodation, all meals and a 3 day course. Also included is a trip to the islands by taxi boat.
GOOD TO KNOW
Sometimes there is space in the houses during the days running up to the course. If you would like to stay any additional nights (subject to space) the cost is €50 per night and €60 for couples or twins. Breakfast and lunch for guests is also offered for an additional €15. If your flight arrives into Faro before 1:30 on Wednesday then you can get a lunch for €15 which includes wine.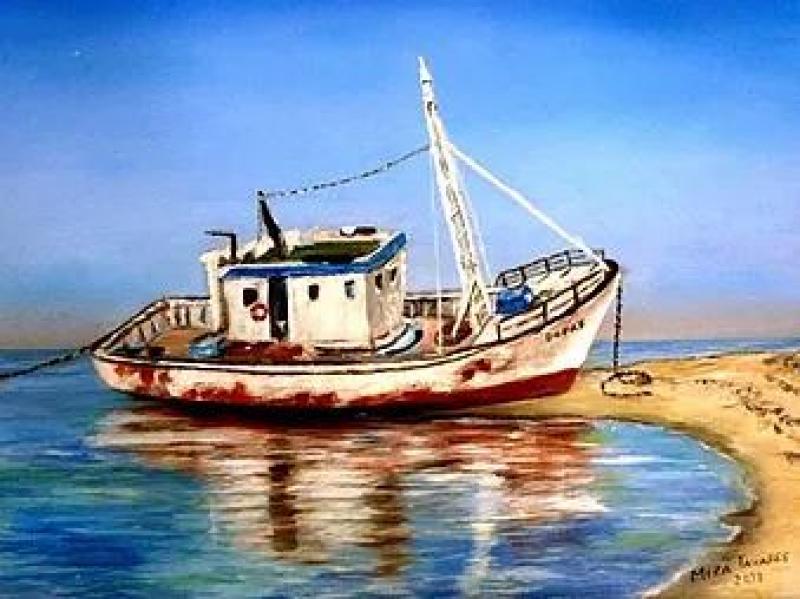 Maria Tavares