Photography Workshop in Tuscany
17.10.2020 - 24.10.2020 Tuscany |

Martin Sproul photography, landscape, nature 1360 GBP
Well done! You've found the Tuscany photography workshop that is a bit more special. It's unique, diverse, amazing value and will provide you, and a partner, with a memorable holiday as well as memorable photographs. Your photography will permanently step up to a new level. This Tuscany photographic workshop/holiday is a wonderful opportunity to experience the scenery and atmosphere of one of the most picturesque regions of Europe. It is a full itinerary in the company of Martin who will be present throughout each of the days to offer instruction and guidance. You'll return home a better photographer and have some exquisite photographs to display. You'll learn techniques to shoot and edit photographs like a professional and you will be making images that will be envied and admired. Images that will hang on walls. Images that will sell.
Accommodation and Food
During your visit to Tuscany, you are provided with your own room at La Mezzaluna. This B&B is located 4km from Barga and has spectacular views of the Apuan Alps. It is the perfect base for our workshop due to its location and the warm welcome from your host, Rita.
The location of La Mezzaluna allows us instant access to the local roads in all directions. After leaving La Mezzaluna, we can drive in any direction and reach our destinations quickly, meaning we spend less time driving, and more time photographing.
Our host, Rita, has lived and worked in Garfagnana for over 30 years. Rita owned and ran her restaurant for 30 years until recently opening it up to host Tuscan cooking classes. So, your host is a Tuscan chef of 30 plus years who now teaches the skills of Tuscan cuisine to students from all around the world. What a place to stay!
Please visit La Mezzaluna website as well as the TripAdvisor website to read up about the guesthouse.
Your stay includes breakfast and evening meals at La Mezzaluna.
Schedule
Our Tuscany photography workshop has been designed to teach you a wide range of photography skills by making full use of the location. Each day will focus on a different theme, ranging from landscape to street photography, and will require different camera techniques as well as different composition methods. This ensures you have a try at different types of photography, even if some of them are out-with your comfort zone, as well as providing you with a varied portfolio with which to return home.
Composition
Achieving the correct exposure
Using the histogram
Seeing in black and white as well as colour
Using your camera settings

Shooting in Raw and JPEG
Developing Raw files
Long exposures
Using neutral density and polarising filters
Post-processing techniques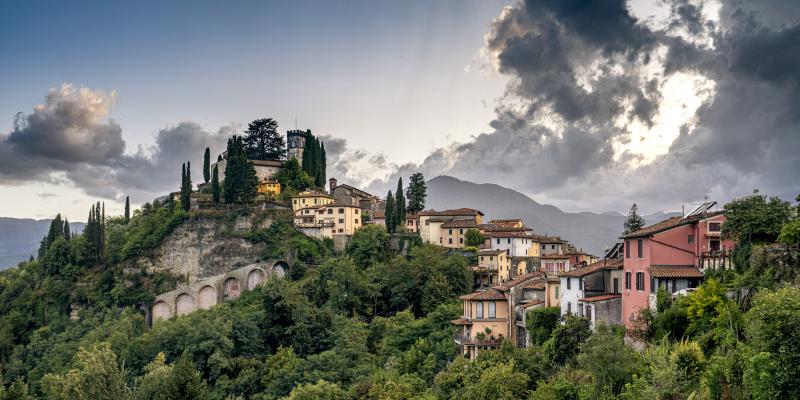 Martin Sproul