Edinburgh & Iverness Photo Adventure
04.10.2020 - 09.10.2020 Edinburgh & Iverness |

Michael Cohen adventure, weather, travel, sea, photography, people, outdoor, nature, light, life, landscape, informal, culture, basics, wildlife 5595 USD
Scotland is a country that is part of the United Kingdom. Occupying the northern third of the island of Great Britain, it shares a border with England to the south and is bounded by the North Sea to the east, and the Atlantic Ocean to the north and west. Scotland is world famous for its awesome scenery, vibrant culture and spectacular heritage. In Scotland you'll find a country that is a fantastic mix of stunning landscapes, wildlife and wonderful local produce, combined with a thriving arts and cultural scene, topped off with a colorful history of epic battles and historic castles.
You'll see the dramatic views and rolling hills of the Scottish Highlands, as well as the capital city of Edinburgh - from the heart of the historic Old Town to the waterfront at Leith. You'll be privy to sights so unforgettable that you'll return home from your tour with images you'll be proud of and excited by, as well as happy memories of your fantastic trip! This adventure is designed not only to guide you to the most photogenic locations carefully planned for the best light, but to aid you in mentally visualizing a scene before capturing the decisive moment. Our aim is to raise your awareness and spark your creativity so that you not only go home with images to be proud of, but use your new found skills to improve and expand your photographic technique in general. Apart from the technical aspect of learning your camera settings and capabilities, you will learn how to turn an ordinary image into an extraordinary image by using your own creativity.
In addition, you will become knowledgeable on how to survey the landscape, utilize and approach your environment, photograph people indigenous to the region and the cultural considerations and challenges of photographing in a foreign country. Our week together will include individual and group discussions, inspiring ideas and great fun. We cannot think of a better location to express your creativity than Edinburgh and the Scottish Highlands.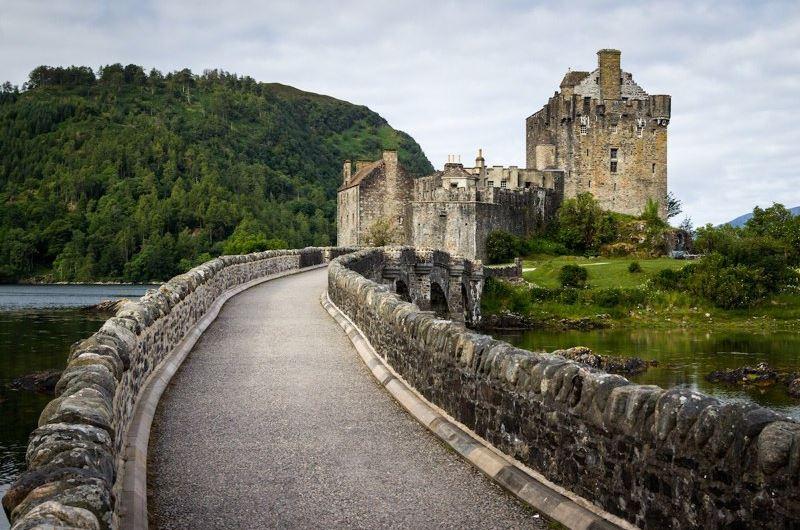 Michael Cohen