Beginners Drawing and Watercolours
07.12.2020 - 11.12.2020 Suffolk |

Jeremy Ford painting, drawing, watercolour 480 GBP
Ideal for those who need guidance about how to go about constructing a drawing from life. We will be looking at simple shapes and simple objects; their positioning in relation to perspective and how to draw what we actually see, not what we think we see. Jeremy will cover basic watercolour techniques, with an introduction to the materials used to create different effects, such as paper types, colours, colour-mixing, colour theory, brushes,and other sundry useful items at the watercolourist's disposal. Come with your questions!
What to Bring
Paints: I don't insist that people use the same colours as me so please bring the colours you are familiar with. If you are considering buying artists quality colours then I recommend the following tubes or pans: Ultramarine, (sometimes called French Ultramarine) Phthalocyanine Blue (sometimes abbreviated to Phthalo Blue. N.B. Winsor & Newton call it Winsor Blue Green Shade, or Intense Blue. Daler-Rowney call it Phthalo Blue (Green Shade) If people already have Prussian Blue, it is similar and will do) Cerulean Blue, Cadmium Red Light or Cadmium Red Pale, or Vermillion. Cadmium Red, which is slightly darker will do. Permanent Rose, (Quinacridone Violet is the same, as is Quinacridone Rose) Alizarin Crimson will do but like Rose Madder and Carmine, is darker and duller. Cadmium Yellow or Cadmium Yellow Light, or Cadmium Yellow Pale. Hansa Yellow Light, or Winsor Yellow, or Winsor Lemon, or Lemon Yellow (but NOT Lemon Yellow Nickel Titanate) Burnt Sienna. Burnt Umber or Sepia. (Not essential but useful) Quinacridone Gold and/or Raw Sienna and/or Yellow Ochre. Phthalocyanine Green (sometimes abbreviated to Phthalo Green. Winsor & Newton call it Winsor Green Blue Shade. Viridian or Emerald Green will do. Permanent White gouache might be handy but isn't essential.
A B and/or 2B pencil
An eraser
Water containers
Plastic water bottle
Watercolour sketchbook, cartridge sketchbook; whatever size you like working. I work mostly on A3, A4 and slightly smaller.
Bulldog clips, elastic bands or masking tape to hold corners down
If you prefer to work on prepared stretched paper with gumstrip and a board be prepared, otherwise stick to sketchbooks which is my preference for outdoor work.
An assortment of brushes, suggest 1, 3, 6, 8, 10 - bigger if required
Perhaps a small rigger or linerwriter
Note: Tutor will have brushes and paper for sale if necessary.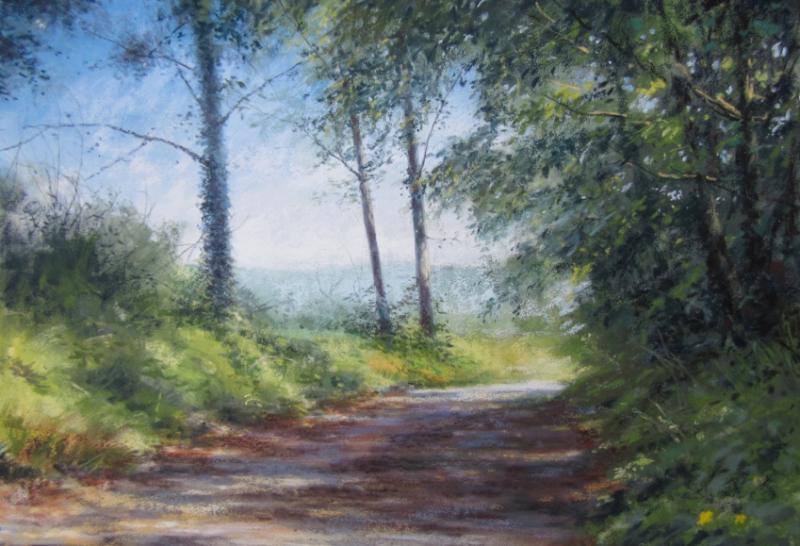 Jeremy Ford