Paint Chichester Harbour Scenes & nearby Countryside in Watercolour
16.05.2021 - 20.05.2021 Hampshire |

Paul Weaver painting, watercolor, watercolour, plein air, nature, urban
Paint Chichester Harbour with Paul Weaver where you will paint the iconic Bosham and other harbour towns and viallages such as Emsworth and Langstone.
We will also paint inland villages, castles such as Portchester, Midhurst or Arundel and we will also visit Chichester which includes the cathedral, vicar's close and the Bishop's Palace & Gardens.
An award winning artist, enthusiastic and encouraging tutor, Paul will combine informative lessons with plenty of on-site sketching and painting.
He will guide you through his techniques for capturing the mood and atmosphere of this superb location.
With instructive demonstrations and personal guidance, he will offer advice on choosing subjects, composition and tonal sketches, as well as techniques for capturing the atmospheric effects of light and shade, trees, skies, water and reflections, simplifying architecture and adding figures to a scene.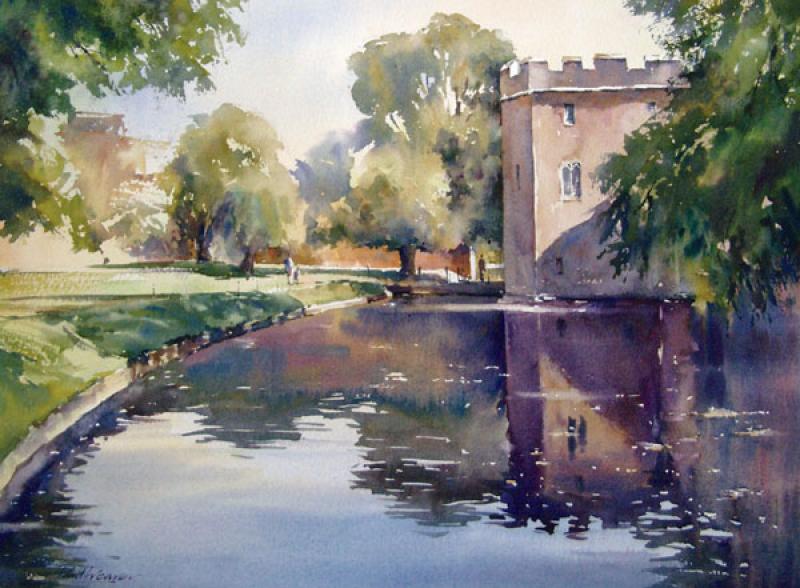 Paul Weaver