Painting Holidays with Bettina Schroeder
05.06.2021 - 12.06.2021 Andalusia |

Bettina Schroeder painting, landscape, watercolor, watercolour 1025 EUR
Casa Ana has been chosen as the perfect venue for our first Spanish painting course due to its reputation for providing high level comfort, superb food and a creative ambience, and as you will discover, ideal locations for the eager painter.
High in the Alpujarra, Andalusia, in southern Spain, on the edge of the small village of Ferreirola, Casa Ana is a large, 400 year old one time family home, transformed into a stylish guest house with south-facing terraces, garden and spectacular river gorge views that offer endless inspiration.
For those familiar with the books of Chris Stewart ('Driving Over Lemons' and others), who lives not far from the Casa Ana, the spectacular landscapes of the Sierra Nevada might seem familiar already, but for the rest of us, they are a treat still in store.
The Alpujarra is the collective name for a group of villages, Moorish in origin, that cling to the Southern flank of the Sierra Nevada. Almond trees, citrus fruit and grape vines thrive on the southern slopes due to the mild climate. The area is now recognised as a natural paradise, popular with artists, walkers, cyclists and those just wanting to get away from it all.
The painting week begins at our base, Casa Ana, where the wonderful scenery offers many picturesque subjects. As the week progresses, we venture into the village and there will also be a couple of visits to selected locations nearby. Half way through the week there is an informal non-tuition day, when we offer you an optional day trip to the magnificent historic city of Granada where the renowned Alhambra, an ancient citadel and palace, is situated.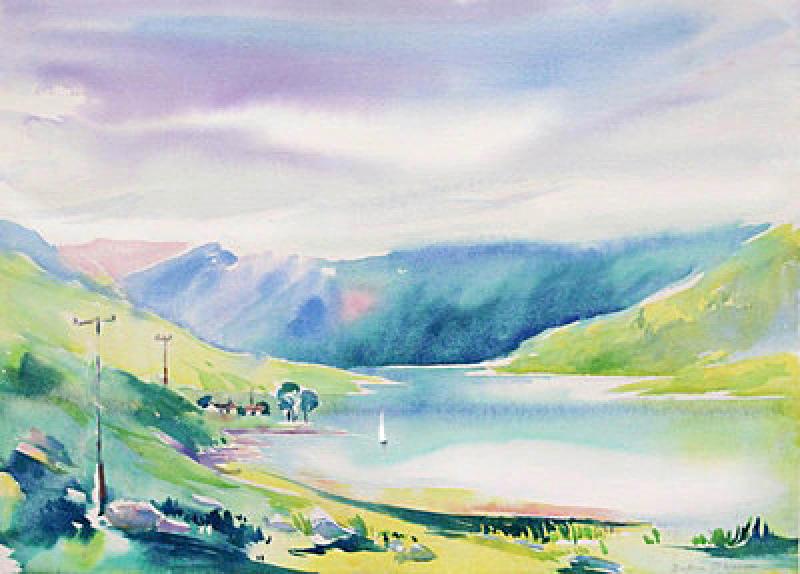 Bettina Schroeder