Botanical Painting in Birds, Butterflies & Bugs
02.07.2021 - 05.07.2021 Wales |

Belinda Biggs painting, nature, flowers, watercolour 570 GBP
Join Belinda on this exciting opportunity to do Botanical painting. In this course as part of the botanical painting we will paint birds, butterflies and bugs as part of the overall scene.
Botanical illustration is a wonderful way of portraying interesting, the unusual or just your favourite plants and flowers. With an eye for detail, in this workshop, you will start with a full tonal pencil drawing, studying the light, shade, form and texture of the specimens. You will then move on to watercolour to create a beautiful painting. There will be plenty of demonstrations and individual attention to guide you through your drawing and painting. If you would like to add birds, butterflies or bugs etc to your painting or paint birds solely on their own I can lead you through this too. While some previous experience with watercolour would be helpful it is not essential, so beginners are most welcome.
This is a fascinating and very addictive art form. Beware!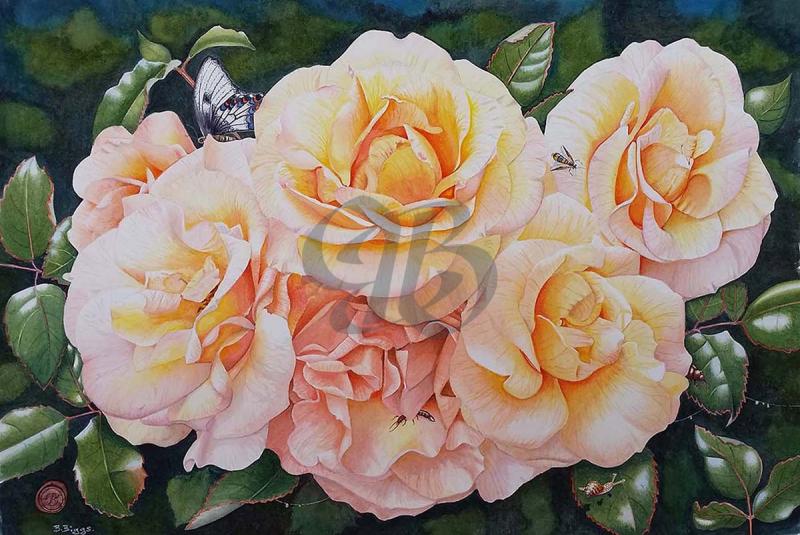 Belinda Biggs