Ceramics and Woodfiring - Changing Horizons
15.08.2021 - 22.08.2021 Cerdeira |

Eddie Curtis arts & crafts 880 EUR
Different methods will be shown that enable the making of quick small pieces that will reinforce your confidence to work experimentally and with a passion. Discover the process of combining multiple techniques in way that opens and inspires your approach to making inspired ceramics. A transition of approach, a transition of work and ultimately a transition of 'self'. The woodfiring process in the last days of the course enforce Eddie Curtis approach to ceramics, the high temperature firing will enrich your work with natural ash glazes and textures.
Changing our Horizons - a naturalistic and observational approach to making ceramics.
My approach is largely empirical, a required attitude if one is to garner gainful results when responding to the unexpected consequences thrown up when working with such base elements as earth and fire"
"Changing Our Horizons" – A course that celebrates a naturalistic and observational approach to making ceramics. It's designed to enable you make a fresh connection with clay, a transition that can lead you in a completely new and ground breaking direction.
Eddie Curtis' work incorporates and emphasizes references to landscape in it's broadest sense, utilising many techniques to build a composite and textured form. He demonstrates how basic, simple techniques can be combined to give rise to apparently complex forms that completely belie their elementary beginnings.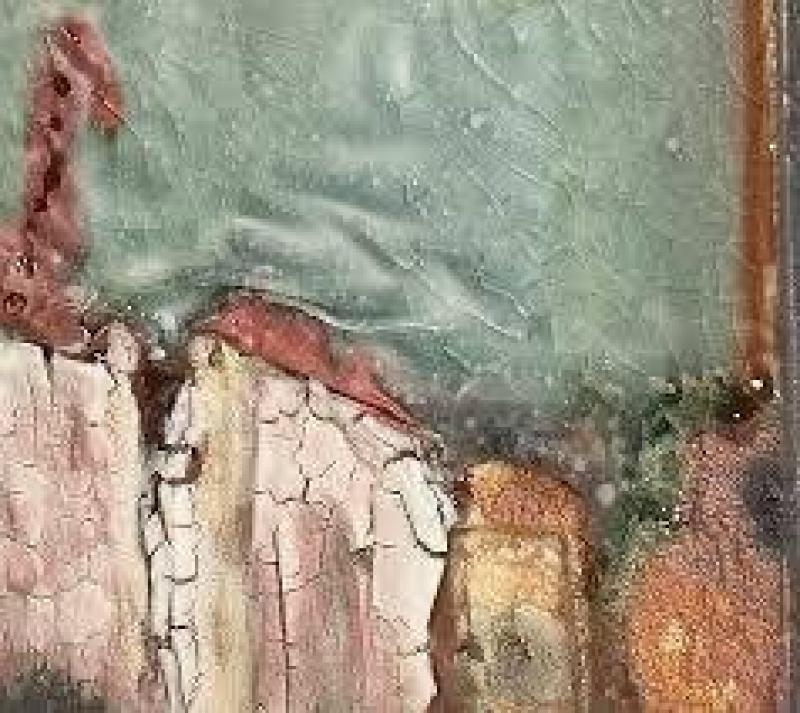 Eddie Curtis