Exmoor Valleys, Quaint Cottages & Harbour Scenes
12.09.2021 - 16.09.2021 Exmoor |

Chris Forsey painting, landscape, oil, acrylics 735 GBP
Paint with Chris Forsey in any media in Exmoor and the stunning North Devon Coast, where you will sketch and paint cascading rivers, moorland valleys, harbours, and coastal scenes.
There are many stunning locations including the River Barle and valley, the harbour town of Lynmouth which was calles 'Little Switzerland' by the Victorians and the villages of Winsford, Withypool and Malmsmead.
We will go out on location to sketch in watercolour a couple of times and alo sketch around the hotel and down the Barle Valley and will return to the studio where we will explore the use of different media and complete full blown paintings.
Chris is a very experienced painter and enthuiastic teacher, mostly specialising in landscape ubjects. He has a distinctive style in his work, with atmosphere, light and colour of great importance. He uses demonstration and one-to-one teaching approaches to help the student understand how to explore a free and expressive apporach in their own work using combinations of waer-based media.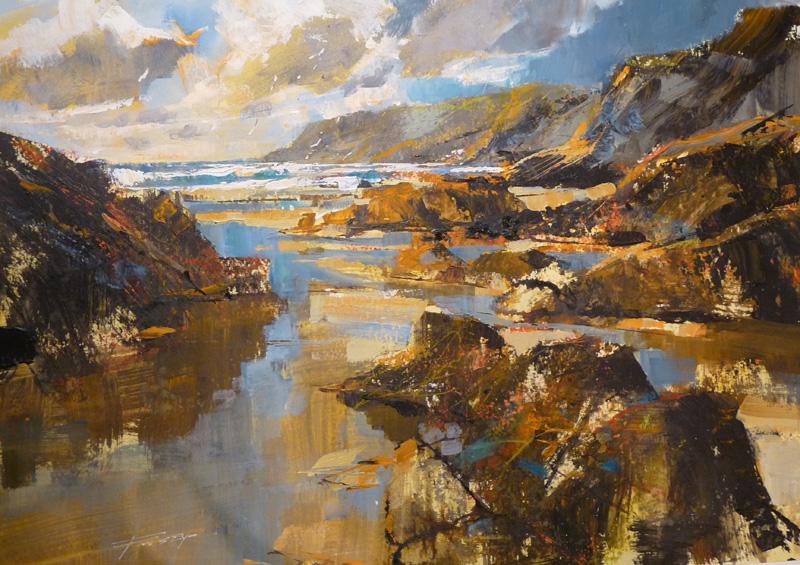 Chris Forsey