Ireland Photo Adventure
26.09.2021 - 02.10.2021 Western Ireland |

Daniel Acevedo adventure, basics, culture, history, informal, landscape, life, light, outdoor, people, photography, travel, weather 6595 USD
Although Ireland has modernized dramatically in recent years, some things never change. Ireland has long been a magnet for writers, artists, playwrights and musicians. They were all inspired by the soft light, the gentle mists and almost ethereal scenery - you'll surely be enchanted by this magical land. We start our adventure in Dublin, the capital, and largest city, in Ireland, but most of our time will be spent in western Ireland, home to Galway and the Connemara region, best known for it's natural beauty. Galway is often referred to as the "most Irish" of all Irish cities. It is arty, bohemian and renowned for its pleasures. The Irish pride themselves on being friendly and gracious hosts and strive to make guests feel at home. Of course, Galway is as much a city as a staging post for what lies beyond – and in this case, what lies beyond is an image of Ireland at its wildest. For every star God put in the sky, it is said, He laid a million stones in Connemara. And those stones – be they meshed into the ground and trodden upon by black-faced sheep, or punching upwards into the magnificent Twelve Bens mountain range – come together in a wonderful mosaic.
Connemara is as much a coastal phenomenon as a National Park. Take a drive, and within a few hours you'll be winging your way from Maam Cross to the harbor town of Clifden, or from the Gaeltacht village of Spiddal and the coral beach at Carraroe to a creamy bowl of chowder in Roundstone, an old harbor village on the windswept Ballyconneely Peninsula. You'll recognize a few places from your favorite films too.
And of course we cannot forget The Cliffs of Moher, which stand 702 feet high. Like a scene straight out of a Hans Christian Andersen tale, the cliffs are known as west Clare's iconic image. Hollywood has taken note: blockbusters Harry Potter and The Half Blood Prince and the Princess Bride made the cliffs celluloid stars. On a clear day, views from the cliff tops include the Aran Islands, Galway Bay and the Twelve Bens mountain range. Nature enthusiasts take note: the cliffs are a Special Protected Area due to the myriad species of sea birds that call the cliff face home.
This adventure is designed not only to guide you to the most photogenic locations carefully planned for the best light, but to aid you in mentally visualizing a scene before capturing the decisive moment. Our aim is to raise your awareness and spark your creativity so that you not only go home with images to be proud of, but use your new found skills to improve and expand your photographic technique in general. Apart from the technical aspect of learning your camera settings and capabilities, you will learn how to turn an ordinary image into an extraordinary image by using your own creativity.
In addition, you will become knowledgeable on how to survey the landscape, utilize and approach your environment, photograph people indigenous to the region and the cultural considerations and challenges of photographing in a foreign country. Our week together will include individual and group discussions, inspiring ideas and great fun. We cannot think of a better location to express your creativity than the lush green hills and stunning cliffs of Ireland.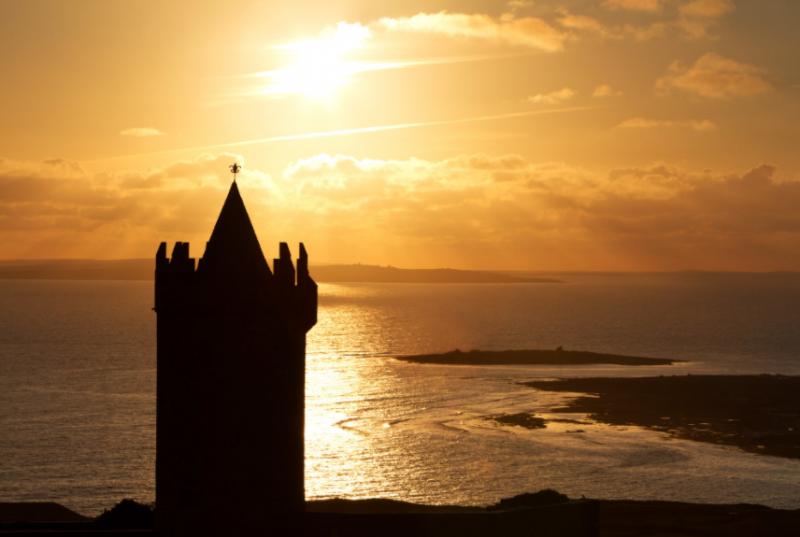 Daniel Acevedo