Andalusia Photo Adventure
10.04.2022 - 16.04.2022 Andalusia |

Daniel Acevedo architecture, basics, culture, history, informal, light, nightlife, outdoor, photography, travel, urban 6695 USD
Our Andalusia Photo Tour is a dream come true for any travel photographer looking for nature, architecture, landscapes, seascapes, people and more. This large autonomous region of hills, rivers, and farmland bordering Spain's southern coast, is breathtaking in so many ways. It was under Moorish rule from the 8th-15th centuries, a legacy that shows in its stunning architecture, including such landmarks as the Alcázar castle in Seville, the capital city, as well as Córdoba's Mezquita Mosque-Cathedral and Granada's Alhambra palace. The Costa del Sol – from posh Puerto Banús to the port of Málaga – forms a near-continuous beachfront strip along the Mediterranean. Inland are the whitewashed mountain villages of Las Alpujarras in the Sierra Nevada, and Jerez de la Frontera, which produces sherry. That fortified wine complements the seafood-based cuisine of Andalusia, which is known as the birthplace of gazpacho.
We'll be beginning and ending in Seville, and visiting and exploring Jerez, Medina-Sidonia, Parque Natural Los Alcornocales, Marbella, Granada and Cordoba.
This adventure is designed not only to guide you to the most photogenic locations carefully planned for the best light, but to aid you in mentally visualizing a scene before capturing the decisive moment. Our aim is to raise your awareness and spark your creativity so that you not only go home with images to be proud of, but use your new found skills to improve and expand your photographic technique in general. Apart from the technical aspect of learning your camera settings and capabilities, you will learn how to turn an ordinary image into an extraordinary image by using your own creativity.
In addition, you will become knowledgeable on how to survey the landscape, utilize and approach your environment, photograph people indigenous to the region and the cultural considerations and challenges of photographing in a foreign country. Our time together will include individual and group discussions, inspiring ideas and great fun. We cannot think of a better location to express your creativity than Andalusia, Spain!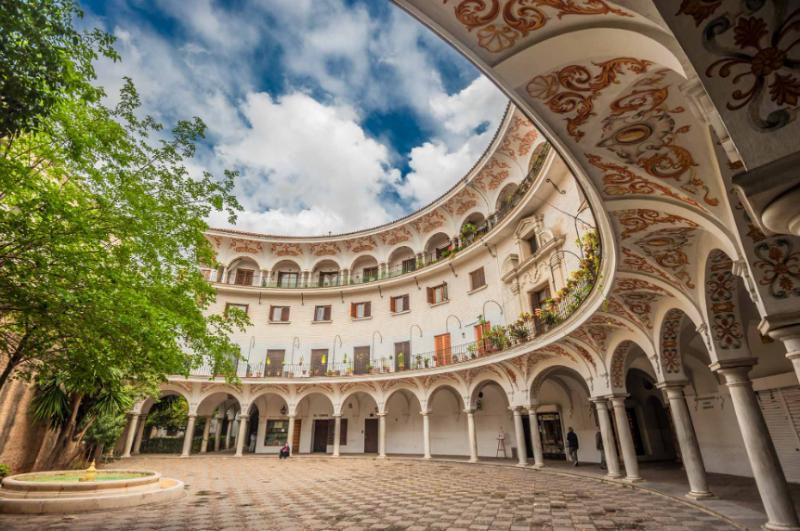 Daniel Acevedo