ONLINE COURSE: Nature Sketching - Adding More Life to Urban Sketches
14.05.2022 Berlin |

Danny Hawk painting, watercolour, urban 99 EUR
Whoever paints and draws outside will almost always come into contact with nature. In this online course, you will learn how to depict nature with ink and watercolor using various tips and tricks.
In this online course, we will focus on how to depict nature in urban sketches. We will learn how to see trees and plants as basic shapes, how to mix greens, and how to depict natural elements with ink and watercolor without drawing every leaf or branch. We will also take a brief look at how to depict water and reflections.
Through various exercises, students will learn how to add contrast and texture to natural objects such as trees and plants, and also how to use elements from nature in order to frame a subject.
Target group: This online course is geared towards beginners with previous experience and advanced students who are interested in learning new techniques.
Please find the list of required materials under "Materialliste (PDF)" on the right side.

The day before the course starts:
You will receive a video briefing from our tutors with demonstrative tasks. (You can already begin, but it's not obligatory). Further, you will receive detailed instructions on how to deal with the needed technical requirements.
Your online course day:
Please note that this online course is conducted LIVE according to the times listed below (German time zone UTC+1:00)
2:00 pm: optional live session at Zoom (optional for those who need help or just want to get to know each other). We are at your disposal for technical questions.
3:00 pm: Start of the welcome live-session with the tutor: Now you can ask questions about the tasks and the video briefing, which you already received one day before the course starts.
Approx. 3:30 am: Free working phase – you work on your tasks. In case you would like to receive some feedback in between, you can upload your work in the online course room and ask questions. We use an online course room that is easy to handle and self-explanatory. It is a 'look over the shoulder' by the tutor in the online course room.
8:30 p.m .: Submit your work.
9:00 p.m .: Start of the picture review with more personal feedback for each participant in the live session.
9:30 p.m .: end of the online course
For each part of the online course, you will receive preliminary management assignments and demo videos that your tutor has prepared and where the work process is structured. In between the live sessions, you will have time to work on the topics of the online workshop and you will be given time to upload your results in our online course room. In a subsequent live online session, you will receive feedback regarding the work that you created in the online course.
We use ZOOM for the live online session. Before the online course starts, you will receive information on how to use ZOOM and how to use the online course room. In the event of questions, artistravel has organized a tech-support who is available by phone or email for the entire duration of the online course.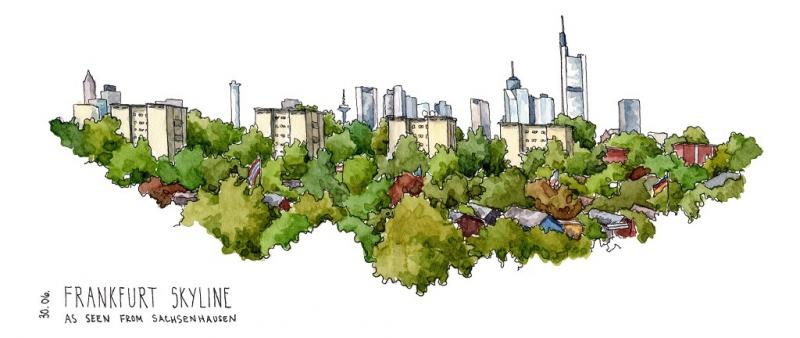 Danny Hawk