Art and Nature - Watercolour and Acrylics
25.06.2022 - 28.06.2022 South West France |

Jo-Anne Surridge watercolour, acrylics 700 GBP
During this three day holiday you can choose a variety of mediums.
The itinerary is for guidance only and is subject to change depending on the group's needs and wishes but is typically as follows:

- After breakfast each day, there will be a morning session from 10am-12:30pm followed by a break for lunch

- Morning sessions will be a time for group discussion and experimenting with techniques, styles, and finding out exactly what you want to achieve - Your afternoon painting sessions will be from about 2-5pm, and are devoted to studio or field work, depending on your preferences - there will be a trip to the local town where you can sketch along the banks of the beautiful Dordogne river, or meander into town and capture the spirit of the medieval bastide town of Sainte Foy La Grande.

- Home cooked 3 course dinners are either in the dining room or on the terraces at around 7:30pm

- Evenings after dinner are for you to enjoy at your leisure

- Please note that Thursday is a free day, to use as you wish; therefore, no lunch or dinner will be provided

- Thursday evening throughout the summer, your hosts have the chance to visit the local night market in Ste Foy La Grande where you can dance to live music and taste freshly cooked local food, beers and wines

- If your departure time allows, a visit to the famous Ste Foy Farmers Market on a Saturday morning is a must!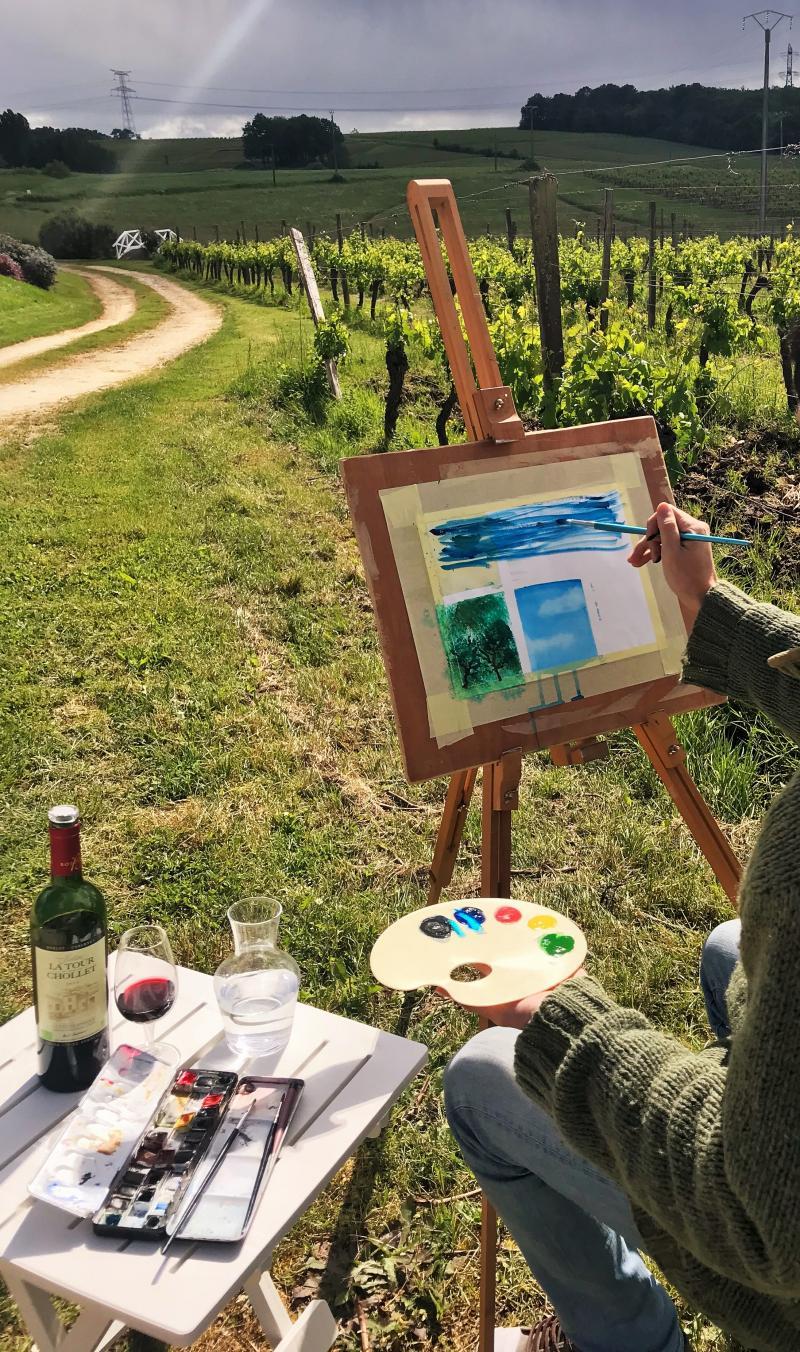 Jo-Anne Surridge