Figurative Drawing and Portraiture
13.06.2022 - 22.06.2022 Masuria |

Brigitte Guhle drawing, figurative, painting, portrait, sketching 1098 EUR
Learn to paint, draw and sketch with our experienced tutor Brigitte Guhle in picturesque Masuria. We will mainly focus on portraiture and figurative drawing in different techniques.
We will stay at 'Hotel Mazur Syrenka' where we have lots of drawing space. In the morning we will focus on portraiture and figurative studies. In the afternoon we will make some excursions through the surrounding nature and lovely little villages. Further, we will visit Mikołaiki, the monastry of old believers in Wojnowo and the Oberza Pod Spem in Kadzidłowo. During our trips we will obviously find some locals, who we can portray. One afternoon will be used for a boat trip through the quaint river scenery of Krutynia staken.
Target group: This course is meant to be for beginners as well as for advanced learners.

Where do we paint/sketch/draw? We will draw and sketch mainly outside during our various excursions. Nevertheless, if the weather is bad be usually have to a certain indoor space in our hotel, where we can draw and sketch, too.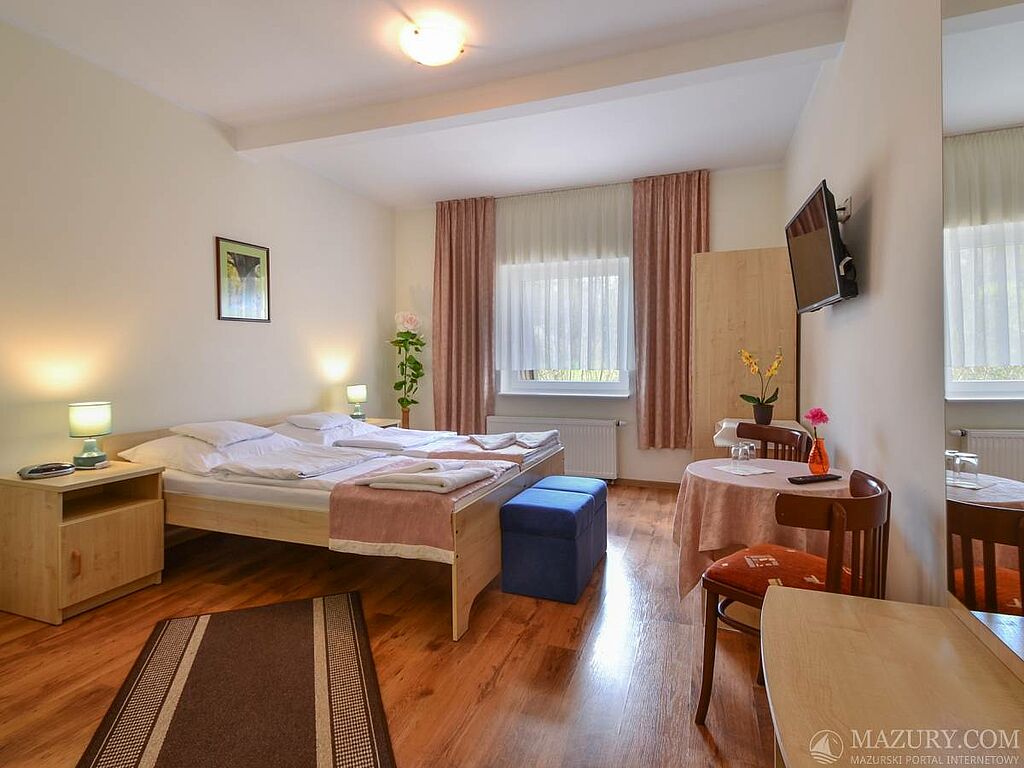 Photo: Mazur Syrenka sample room