How to see with Hannah
17.06.2022 - 24.06.2022 South West France |

Hannah Twine painting, plein air, mixed media 950 GBP
You can work in the medium of your choice… Pencil, charcoal, coloured pencil, pastel, oil and watercolour.
Hannah is a professional artist and tutor... exhibiting and selling her work in galleries and specialising in animal and human portrait commissions. In addition to this, she runs regular workshops for adults across South West England.
Hannah trained with Nicholas Beer, Senior instructor at the Charles Cecil Studios, in Florence, Italy. In addition to portrait works, Hannah often paints landscapes 'en plein air' enjoying the energy and spontaneity that painting outdoors offers.
"My teaching style is very friendly and designed to give confidence, offering plenty of one to one support. I tend to specialise in 'living subjects' such as wildlife and animal and human portraiture, but I also cover Landscape subjects making this a diverse and interesting workshop. Learn valuable techniques to help you 'see' and transcribe the world around you more easily, enabling you to draw and paint 'free hand'. The skills you will learn are very versatile and can be applied to strengthen all areas of your art. Use of proportion, shape and colour, values and modeling, will all be covered whilst working on your individual chosen subjects."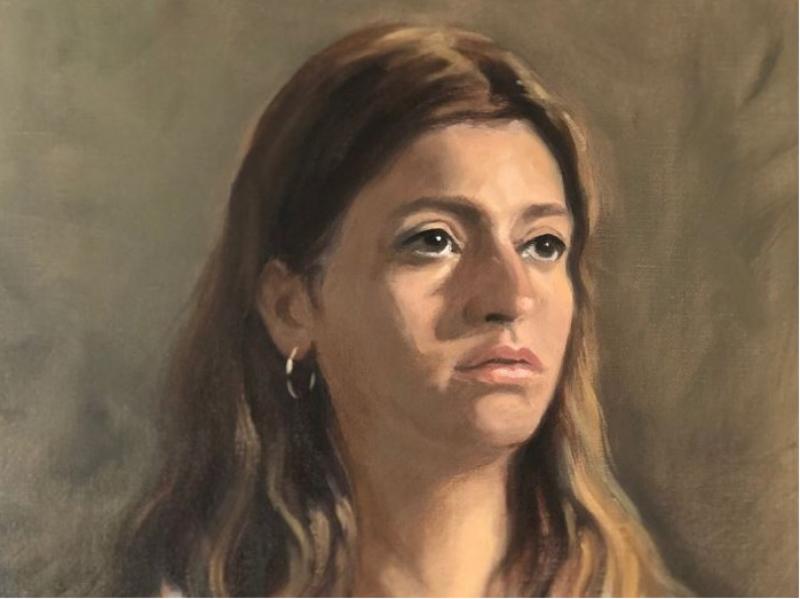 Hannah Twine