Painting Holidays in Provence
25.06.2022 - 22.07.2022 Provence |

Tessa Baker painting 2500 EUR
On this trip we will be staying in a villa just on the edge of Bonnieux, with views to Lacoste, Menerbes and of course to Roussillon. This is a beautiful and gentle landscape. As with all of Provence in June there are not only the vineyards but poppy and lavender fields too. I love painting here, it is very soft on the soul.
This course begins on Saturday and you will arrive in the afternoon. You can arrive into Avignon or Aix-en-Provence TGV railway stations (Aix is the easiest for me to come and pick you up), or you I can pick you up from Marseille Airport. Saturday evening we all have dinner together after you have relaxed and unpacked.
Sunday is a day at the villa and after a slow morning (especially if you have jet lag), we will cover the basic techniques of water colouring.
Monday morning will be at the villa and I will tutor you ready for the afternoons painting at the red rocks of Roussillon.
Tuesday we will have a day out and go to L'Isle-sur-la-Sorgue, have a picnic and paint at the Fontaine de Vaucluse.
Wednesday we will spend the morning at home and I will help you with your paintings from the day before. You will also have a lesson in more techniques and colour mixing. After lunch we will go to Lacoste for the afternoon and paint there.
Thursday morning we will go to a beautiful small village called Murs, where we can either paint the Chateau entrance or the roof tops of the village.
On Friday we will go into Bonnieux and visit its fabulous market there where we will wander around the pretty streets and meet local artists.
In the afternoon we will go over our work from the week and have a small group exhibition with cocktails and a splendid last dinner cooked for us by our chef Sussie.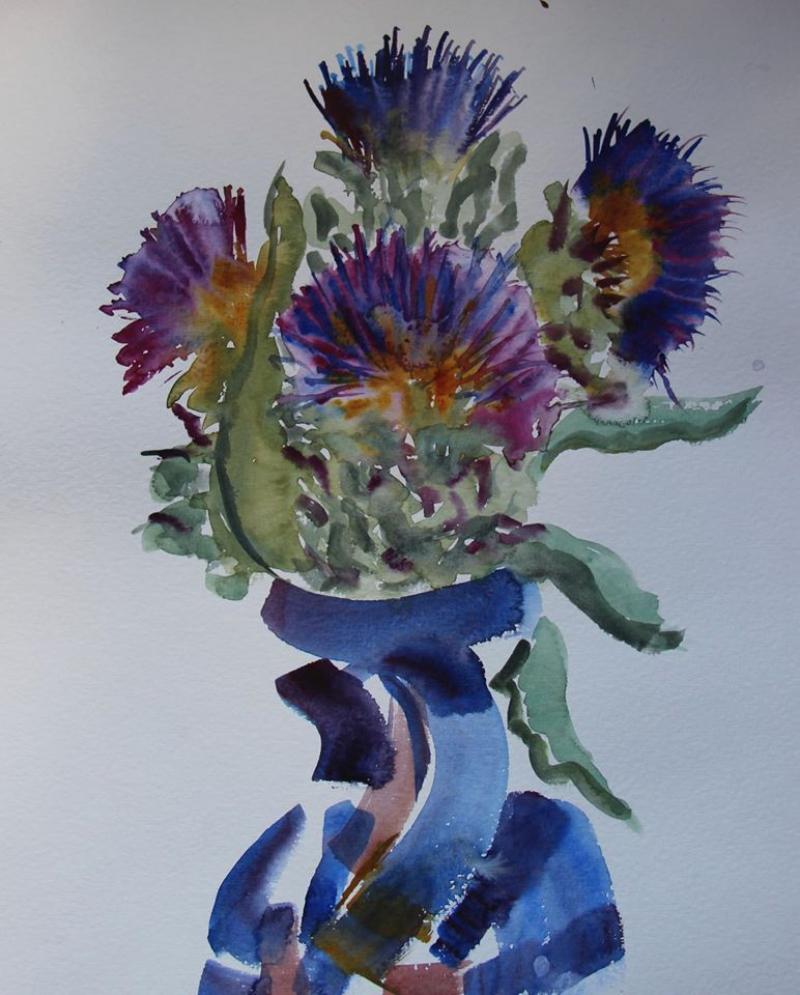 Tessa Baker