Art and Wine
24.09.2022 - 27.09.2022 South West France |

Jo-Anne Surridge drawing, painting, sketching 700 GBP
This follows the format of the spring Art and Wine holiday with a difference, by September the grapes are ready for harvest and the vines are at their most resplendent with leaves turning to soft copper hues and deep purple grapes thick on the vines.
The Vindage. Paint the vines as the
leaves turn and learn about the winemaking process. Every Saturday to Tuesday
of the month.
Created especially for those who have a passion for both art and wine, we are delighted to bring you this 3 night art, painting and wine holiday in France. Art teacher Jo has combined forces with her neighbors just across the vines in the family run organic vineyards of Chateau La Tour de Chollet to create this fully inclusive holiday.
It is a unique opportunity for you to paint the beauty of the vines in this stunning region as you sip a glass of the locally produced wine to really get your creative juices flowing.
You will also get to meet Paul and Kirstie who run Chateau La Tour de Chollet. They will give you an insight into the life of the grape from 'bud to bottle', giving your a tour of the vineyards followed by an exclusive wine tasting and the chance to buy organic wines at great prices.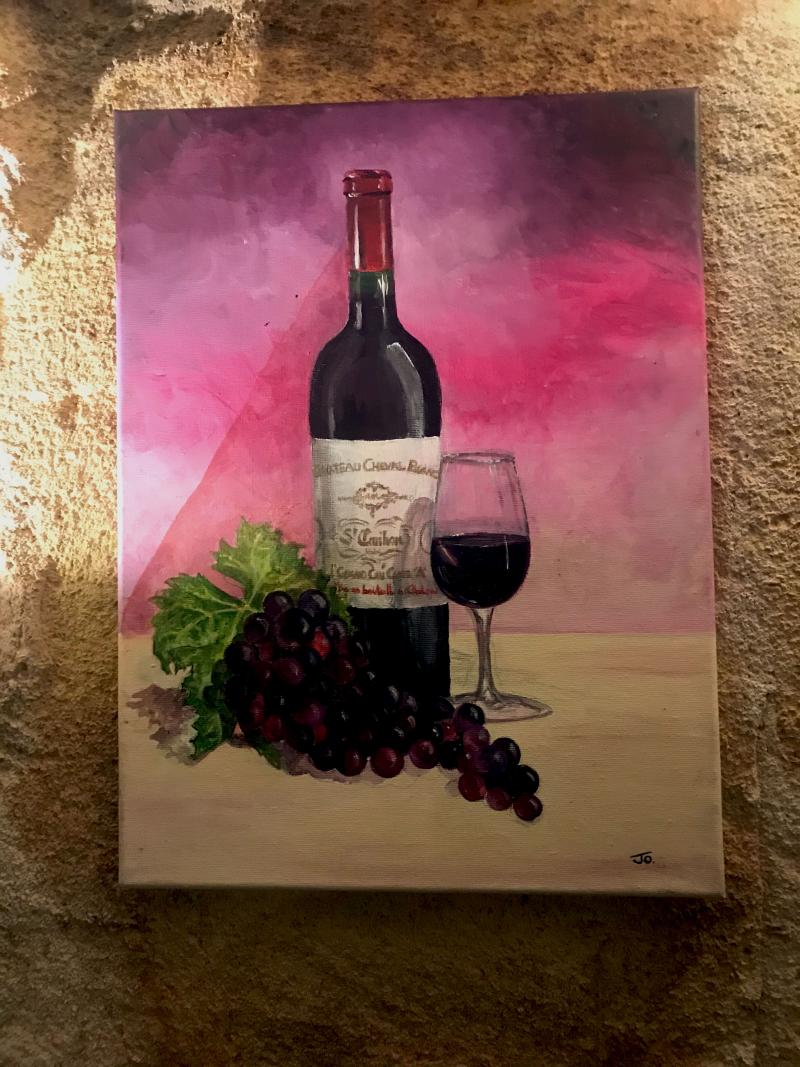 Jo-Anne Surridge