Mosaic Workshop
08.10.2022 - 14.10.2022 Umbria |

Tiziana Mondini 2200 EUR
​The first In Tessere workshop specialising in producing traditional copies, created according to the strict rules of this ancient art, was held in Ravenna at least 15 years ago.
It offered a wealth of basic skills to reveal the potential of an age-old technique with numerous, new facets ranging from traditional to innovative.

In Tessere has acquired skills over time and worked closely with artists and public and private customers. Now, each piece it produces exploits the unique qualities of the materials, reflects the customer's taste and respects the surrounding environment.
At the current headquarters in Narni, all the steps in the process are carried out exclusively by hand, from cutting the tesserae, to project design and modern application methods: nowadays, new glues and bases ensure mosaic art is suitable for all types of decor to create modern works ranging from interior to urban design.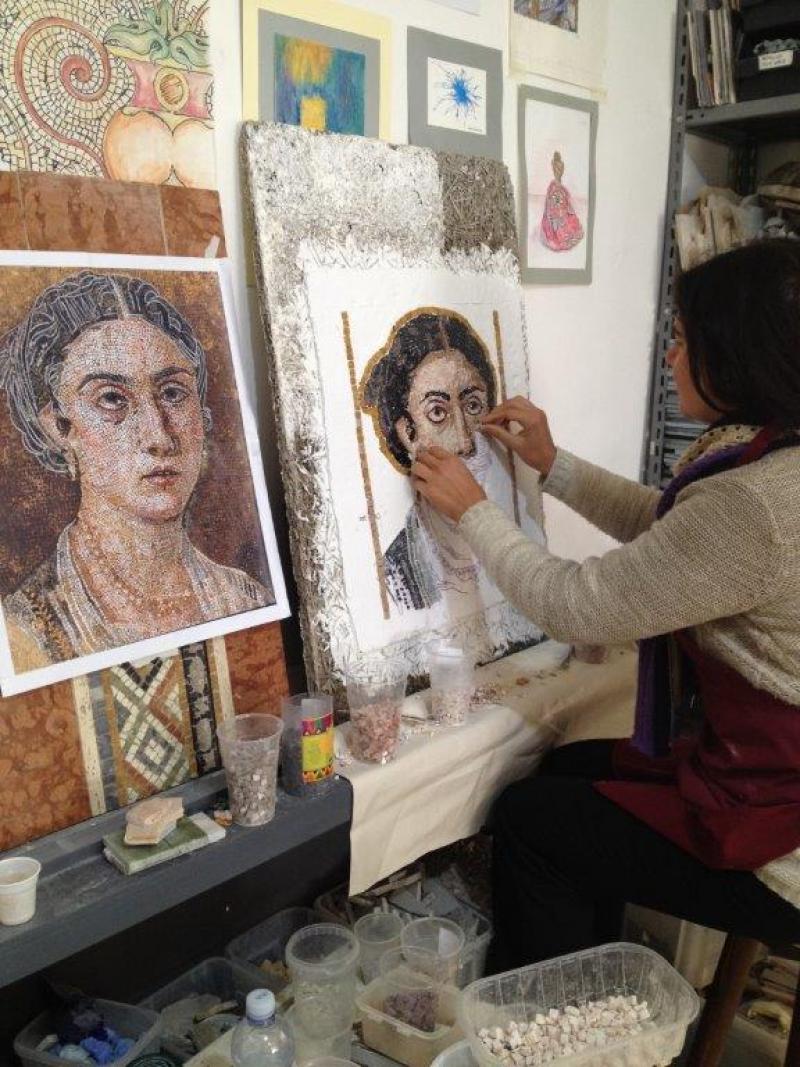 Tiziana Mondini