Painting Holiday in Andalusia
07.11.2022 - 11.11.2022 Andalusia |

Lucienne Frijns acrylics, landscape, mixed media, painting, people, plein air, portrait, still life 320 EUR
We are located in one of the most beautiful places in Spain to be precise we are based at 'Conil de la Frontera' in Andalusia. Blue skies, turquoise ocean, golden beaches and wonderful sunny weather. Accompanied by a light breeze and beautiful palm trees, pine forests, olive trees... When Lucienne came to Andalusia her first thoughts were: "This is the perfect place to offer my workshops". This beautiful environment with its special lights invites you to be outdoors and express your creativity through painting. The aim of her painting holidays is to study the process of drawing and painting in mixed media and to discover a personal interpretation of the beautiful Andalusian landscape, a still life, model or portrait. Informative demos will help you to express your creativity through vibrant colours and expressive brushstrokes.
The painting classes start in the beginning of April and will be available until the end of October. They will focus on your individual drawing and painting goals and wishes. The classes are suitable for beginners and more advanced participants, every individual will receive guidance according to their personal level. The painting class will take place outside underneath the palm trees in an amazing atmosphere. The number of participants won't exceed the number of 6 people, that way everyone gets a lot of personal attention.
During this painting workshop you'll become familiar with different aspects of painting, such as composition, colours and new techniques to improve your skills. The painting will be done with acrylic paints of excellent quality. Easels, paper, sketch material, brushes and other tools will be available at the location. Two 40/50 cm canvases are included in the course price. The main goal of this workshop will be to find out what interests you and to excite and inspire you. Everyone will get their time and space to work for themselves in a relaxed atmosphere.
Additionally you can join in on a diversity of activities like for example Ruta de Tapas, biking routes, Whale-watching, Excursions to Cádiz and Vejer, Cooking classes (preparing paella together), hikes, surfing etc.
At La Luce Paintings we value personal attention and a family atmosphere during your stay in Conil de la Frontera. Every Sunday evening we will organise a welcoming drink, where we can get to know each other while enjoying a glass of wine and delicious Spanish tapas.
Choosing for a painting workshop at La Luce paintings is done out of passion, talent and enjoyment. You will also meet new people and share your love for the beautiful nature and Costa de la Luz here in Andalusia. Together with the other participants you will learn from with and from each other. Having fun in creating art and enjoying your time here is what comes first on this creative holiday! You will surprise yourself and will learn how much joy painting can bring.
Conil de la Frontera / Andalusia

Located in the South of Spain is the Province of Andalusia. Here you can find The Costa de la Luz, a special, unspoiled and undiscovered area located on the coast of the Atlantic ocean. Here on the Coast of Light Conil de la Frontera is located. The charming white town of Conil lays about 40 km south of the city of Cádiz. It is a typical Andalusian fishing village.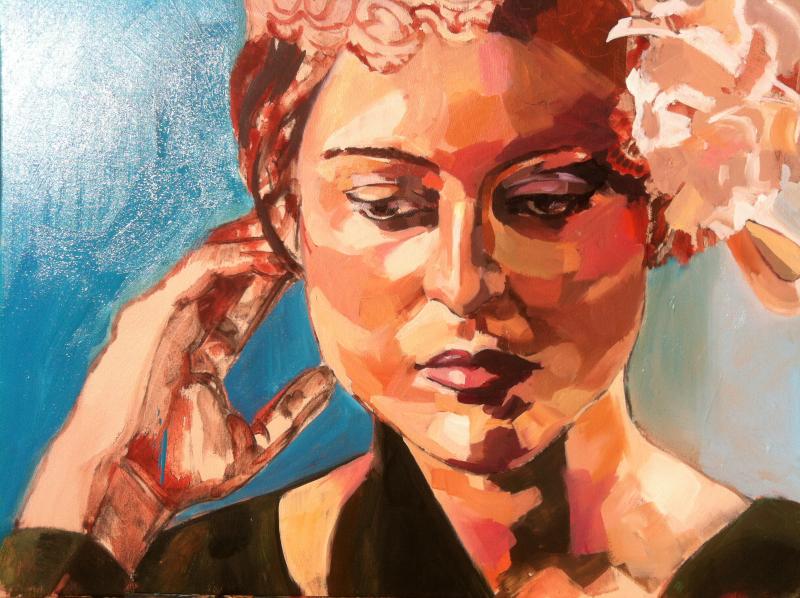 Lucienne Frijns