Venice Carnival Photo Workshop
15.02.2023 - 20.02.2023 Venice |

Tim Mannakee architecture, excursion, landscape, life, people, photography, street, travel, urban 2450 EUR
Lavish costumes set against the most exquisite background on the planet. That's the Venice Carnival! People from all over the world gather here once a year to show off their exquisite outfits. Surprise encounters are to be had in the many squares, little bridges and alleyways through the town. At every turn the "poseurs" wait to have their photo taken, a welcome change for lovers of portrait photography.
We take time to explore the secret corners of Venice as well as the better known attractions such as the Rialto, the Bridge of Sighs and the Grande Canal. We will take a boat trip to the magical island of Burano to photograph the colourful boats and houses that line the Canal. We will capture the reflections that ripple in the gentle movement of the water.
In contrast, St. Mark's Square at sunrise is quiet, often deserted, except for a few hardy "poseurs" and photographers! Being February, the sun rises at a civilized time enabling us to photograph the first light as it cuts across the square.
I have made many contacts over the years and have organized some private sessions in some special locations. This is a major highlight of my year and I look forward to sharing it with you.
Maximum 8 participants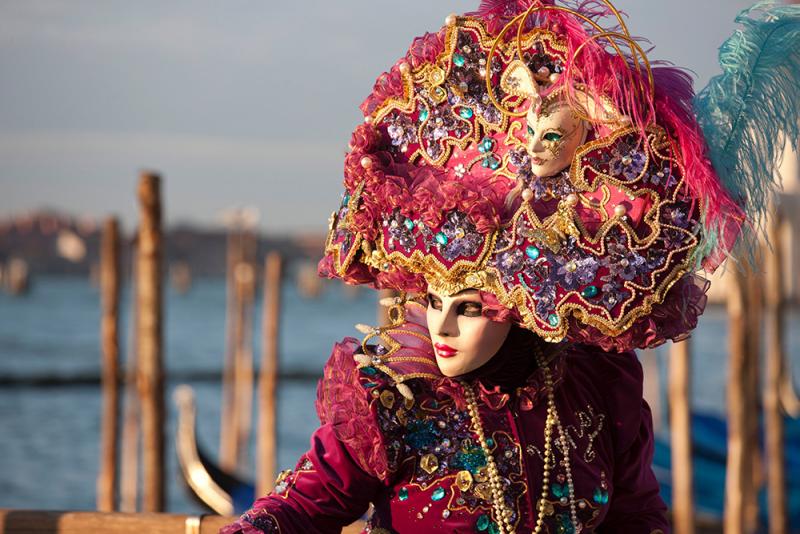 Tim Mannakee