Pastel painting en plein air
29.05.2023 - 05.06.2023 South West France |

Sophie Amauger 995 GBP
Springtime is a special season, new life and fresh colours. We will be taking inspiration from the beautiful undulating landscape of the Gers, the gardens at La Salle and the ancient bastide villages we visit.
There is no required level in my pastel painting week, I welcome beginners. We will focus on composition, contrast and values.
In addition to Sophie's expert guidance, we will be visiting beautiful villages and locations to paint, wine tasting in a local Chateau, visiting a vibrant market and brocante and a local gallery.

Sophie is a French artist based near Toulouse. She obtained her degree at the Beaux Arts in Rennes and furthered her training until 2000. Since then she has concentrated her work on 'pastel painting ´en plein air' that is painting outdoors from life.
´I am a landscape painter who essentially paints outdoors, inspired by nature and who's subject depends on emotional resonance. I do not have a favourite subject to paint, it is all about being taken up by an atmosphere, being transported. Working from nature is an experience which never leaves me unaffected. There I am both a spectator and an actor. It is a ritual to search, let the view seep in, set up and finally begin.´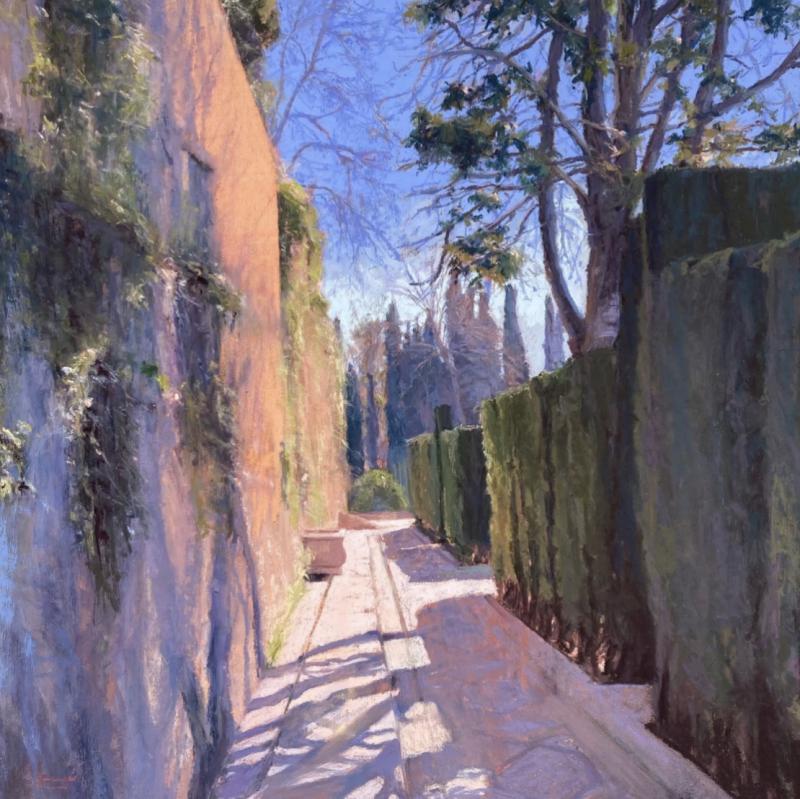 Sophie Amauger