Oil – 'Impressions of Gascony'
08.06.2023 - 15.06.2023 South West France |

Kate Cree painting, oil 995 GBP
We will be working in the studio and en plein air, surrounded by this beautiful region of south west France in a relaxed atmosphere; I am known for my practical demonstrations, humour and entertainment. I believe you can do anything if you start with an open mind and go with the flow. You may well surprise yourself with your achievements.
Kate has taught all ages from 5yrs – 85yrs and inspired many students to achieve their goals.
"My style of teaching is getting to know you and treating everyone individually; we all have different personalities and requirements. I like to start at the beginning demonstrating as we go along, understanding the paint medium & solvents, colour mixing & tonal value, how to map out a painting, practice sessions, painting techniques, deepening and refining and 'what to do if it doesn't go right!' For those with some experience or who just want to be left alone to do their own thing and enjoy, then I'm here to advise – it's your holiday!
I am a professional artist and teacher. Born in Nottingham, I'm married and have two children, various animals, and I've been in the creative world all my life. After leaving school I worked in photography, illustration, fashion design, and fine art, travelling far and wide. I wear two caps 'Kate Cree Artist' and 'Kate Cree tutor'. I am passionate about both as I love to engage with people and inspire them.

In 2011 I created the Forever Faye Art Foundation (FFAF) in memory of our daughter Faye, where I teach beginners to advanced adult students in all mediums and styles ranging from Pissarro to Rothko. I also do painting events and demonstrations for art societies around the UK as well as exhibiting as an artist. My own style of work is mainly from my imagination. I paint in oils and produce art work with meaning and passion, inspired by the colour, shape and form of nature and life around me.
I am a great optimist and embrace life with vitality, passion and energy even during the darkest moments that happen in life – there's always a way! I have been blessed with a 'natural eye' and have loved every second of my life in art, even when I'm 'losing it' with.
Be Inspired By This Beautiful Region – Learn – Paint – Laugh & Relax!"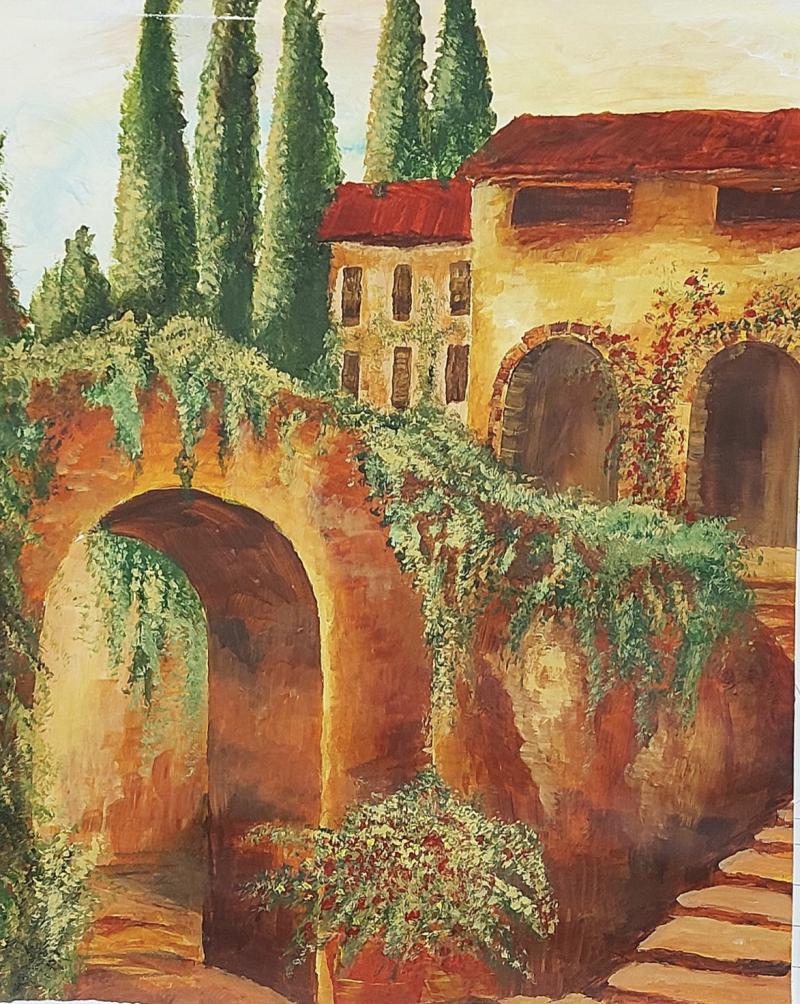 Kate Cree