Urban Sketching in Prague
09.07.2023 - 15.07.2023 Prague |
Lyndon Hayes urban, sketching, watercolor, watercolour 1699 EUR
Join professional Urban Sketcher Lyndon Hayes for five days of nothing but that: Urban Sketching! No matter your skill level, you are welcome to explore beautiful Prague with pencils to create colourful and unique memories.
It is a matter of fact that Prague is considered one of the most beautiful cities in the world (!) by countless people – rightly so. Not only is it beautiful on the outside but historically significant, as well – no wonder, the Historic Centre of Prague has been on the UNESCO World Heritage List since 1992. Words like "golden" or phrases like "the crown of the world" come to mind when people who have been there before talk about the heart of Europe. A perfect place to capture your memories of in a sketchbook, don't you think?
Lyndon Hayes will teach you the unique technique of his very own interpretation of Urban Sketching. For a sense of what's to come, here's a closer itinerary of the five-day-course:
Day 1
Getting sketch-ready. You will spend the first day interacting closely with the group to gauge people's abilities & general interests. This will be followed by small warm-up exercises in the form of quick sketches to get used to the environment that we find ourselves in. A sense of camaraderie but (most importantly) a sense of fun & excitement to help us deal with the busy places we will find ourselves in over the coming days.
Day 2
Now that you have all familiarised yourselves with Prague & its potential, Lyndon Hayes will be setting small tasks throughout the day for building up a scene both in the morning & after lunch in the afternoon. Each of the five days will end with a brief meeting to discuss your day's experience, display your work & reminisce on the day's events.
Day 3
Now you will have fully immersed yourself into the wonderful environment of Prague, but what about its people? We will be concentrating on capturing the essence of this beautiful city through its lively old town square to try & encapsulate the tourists & the hustle & bustle of this magical place.
Day 4
Now that you have thoroughly familiarised yourself with your environments & gained much confidence within the group, Lyndon Hayes will be asking everyone to commit to a longer more concentrated series of sketches but with unfamiliar materials to break you out of your comfort zones. This exercise will help you understand the importance of colour tones, both simple & complex & how you should tackle each unfamiliar medium to get the best of the products you are using.
Day 5
The final day will consist of two locations in the heart of the city, one in the morning & finally one in the afternoon. We will be using all the experience that we have displayed over the past couple of days to tackle more detailed angles, composition, perspectives & viewpoints to get the very best out of our time in Prague.
All the workshops and demonstrations will take place in Prague. Lyndon will choose the most suitable and inspiring subjects to draw: from churches to bridges or castles – nothing left to ask for an Urban Sketcher. Each session will cater for varying standards of ability and confidence, and you will be stimulated throughout the workshops by stories and little demo sketches to make the experience more rewarding and stimulating.

Accommodation: You will stay at Vienne House Andel's Prague, a wonderful 3-star-hotel. Located in the "Angel's District", Andel in Czech (if that doesn't sound wonderful enough) of Prague, it will provide you with anything you can ask for, especially comfort – but have a look yourself: https://www.viennahouse.com/en/andels-prague/the-hotel/overview.html?UL=1&ACT=4&BUILD=6415&STRMVER=4&CAPREQ=0

Target group: (all levels) This course is meant to be for beginners as well as for advanced learners.

Number of participants: 6-12

Where do we sketch/draw? We will draw and sketch mainly outside en plein air, so you should not mind walking longer distances on foot. Nevertheless, if the weather is bad we usually have access to the studio inside, where we can draw and sketch, too.

Check also: https://www.europeanbestdestinations.com/destinations/prague/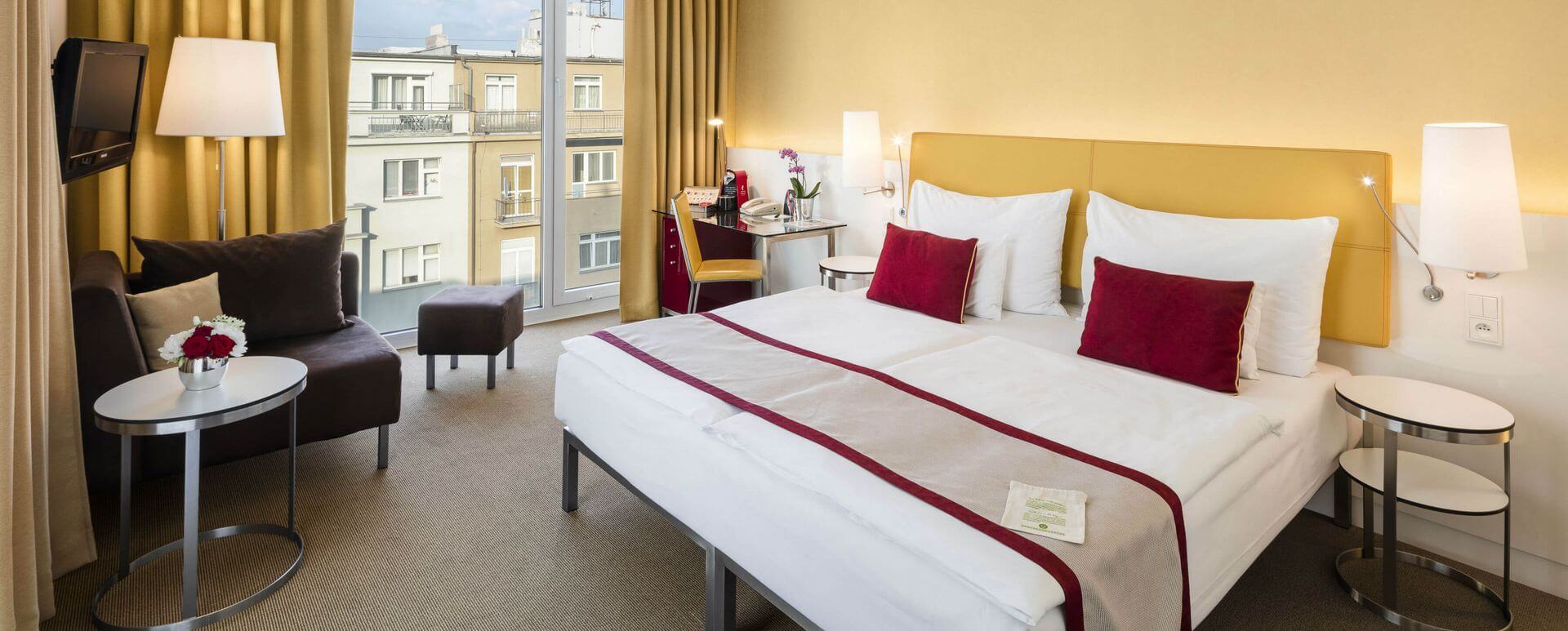 Photo: Hotel Andel's Prague