Mobile Photography Retreat
23.09.2023 - 30.09.2023 South West France |

Matthew Weinreb photography 1450 GBP
Are you impatient about taking photographs with your mobile phone and want to learn more about your camera's other features and functions? If you love photography, you need to spend some dedicated time, in a relaxed environment and really understand how to improve your technique.
The Retreat
This 7 night mobile photography retreat held at Champagne House, Condom. It will combine 30 hours of exciting mobile photography, to transform your understanding and ability to work with your mobile phone camera. Including local activities and excursions in this spectacular region of Gascony, South-West France, leaving you inspired and taking fantastic photos.
This holiday is a real treat and you can enjoy, the company of other photographers in a pleasant relaxed environment, luxury accommodation, amazing Gascogne cuisine, visit some spectacular locations, have an expert renowned photographer at your side.

Whatever your choice of phone or photographic ability, this photography holiday will dramatically improve your skills and give you confidence and expertise to continue to take beautiful photos long after you return home.
Your Daily Schedule
To start your day you will have a luxury continental breakfast in the kitchen or on the terrace, and discuss the plan for the day with Mathew for the photography packed day ahead.
After breakfast you will be taken to your location/s for your photography session, and a chance to experience some of the amazing villages and locations Gascony has to offer.
We will break for lunch and go to a local restaurant (lunch including wine, maybe a picnic depending on the location).
Your second photography session of the day may start early or late in the afternoon and may continue into the evening so that you can experience the variable photographic conditions.
There will be a number of visits to some amazing Chateau's, ancient monuments, Bastides and UNESCO heritage sites etc.
Depending on the day, weather etc. you might continue shooting at the photo-shoot location or come back to Champagne House to carry out some photo editing, manipulation and group discussion with Mathew.
There will be some free time to relax, walk and explore our wonderful, vibrant town, including its spectacular Cathedral, cloisters, Armagnac museum, parks, cafes, Aurian distillery, the River Baise and much more.
Your Accommodation
Champagne House is a character Boutique B&B and also hosts retreats. Offering luxury accommodation spread over four floors is packed with original features, and a plethora of photo opportunities. It has a central spectacular, stone cantilever staircase and a French/Moroccan courtyard, plunge pool and lots quiet places to relax in.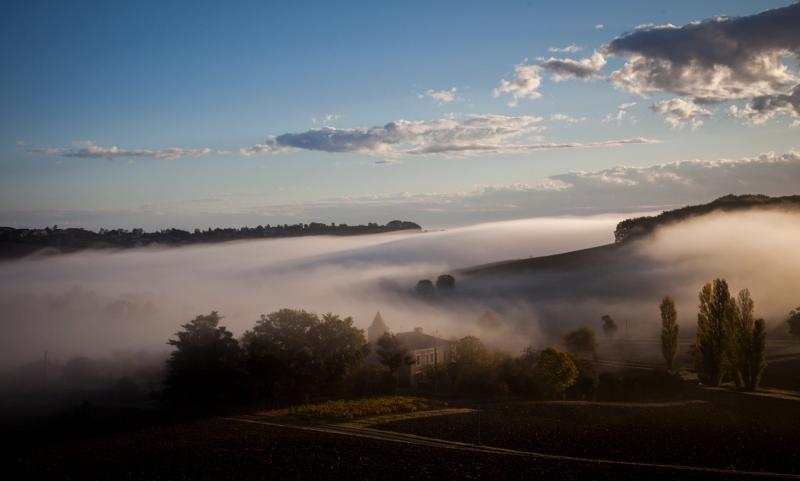 Matthew Weinreb